Who are Seventh-day Adventists?
It started with the man who hauled our wood…
I never knew who Seventh-day Adventists were and I was not a religious or spiritual person. When I was 17, I was cutting pulpwood with my dad.  A man named Walter Leist hauled the wood we cut. But on Saturday when the truck came, it was driven by someone else named Don.  Dad asked Don where Walter was. Don said, "Oh, Walter is in church. He is a Seventh-day Adventist." I was about 20 feet away and heard the conversation.  It meant nothing to me at the time. Fifteen years later at 32 years of age, it had a great deal of meaning!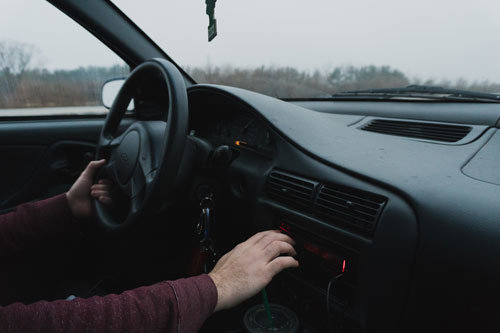 At age 32, I was attending night classes at Central Michigan University.  I was seeking my Master's Degree in Education. I would listen to the radio on the 70-mile trip home.  A man came on the radio speaking of Bible prophecy, about the city of Tyre, and the Saturday Sabbath.  It was not too religious so I listened.
I had not realized that I was running away from God before this.  If the group I was with spoke of spiritual things, I would leave. I was uncomfortable. If a religious program came on the radio I would change stations.  I was running from God and did not know it.
When I arrived home I got a Bible from my brother, John, who is Baptist. (I got my Bible from, "John, the Baptist"). I began to study the prophecy of the city of Tyre being thrown into the sea (Ezekiel 26).  This happened during the reign of Alexander the Great, nearly 300 years after the prophecy was given to Ezekiel. My position before age 32 was, "prove there is a God, and I will believe!"
This was proof for me.
Since the man on the radio said Saturday was the Sabbath, I tried calling churches to see who held services on Saturday.  I called about a dozen. Then my wife called about a dozen. No one knew of any church that had Saturday services. I decided to call one more!  If that was not it, I was through!! I found listed in the phone book, 'Seventh-day Adventist Church'. I called and made an appointment with the pastor for the next Thursday. 48 years later, here we are with two of our three children as Seventh-day Adventists.
What the name means
"Seventh-day Adventists accept the Bible as their only creed and hold certain fundamental beliefs to be the teaching of the Holy Scriptures."1   The name "Seventh-day Adventist" means we believe Saturday, the seventh day of the week, is God's only Sabbath. We emphasize the observance of the fourth commandment, as well as the other nine Commandments because God's Laws do not change. Adventists observe the Sabbath, not to earn salvation, but out of love; to spend sacred time with God and acknowledge Him as Creator.
"Adventist" shows we await the second coming of Jesus. The second coming of Christ is the grand hope that we are living for. In Christian theology, the word "advent" means "coming or second coming of Christ." If Christ is not coming again, we have no hope of escape from sin, suffering, and death. Adventists keep His Coming as our focus. We live to see Him again.
People of the book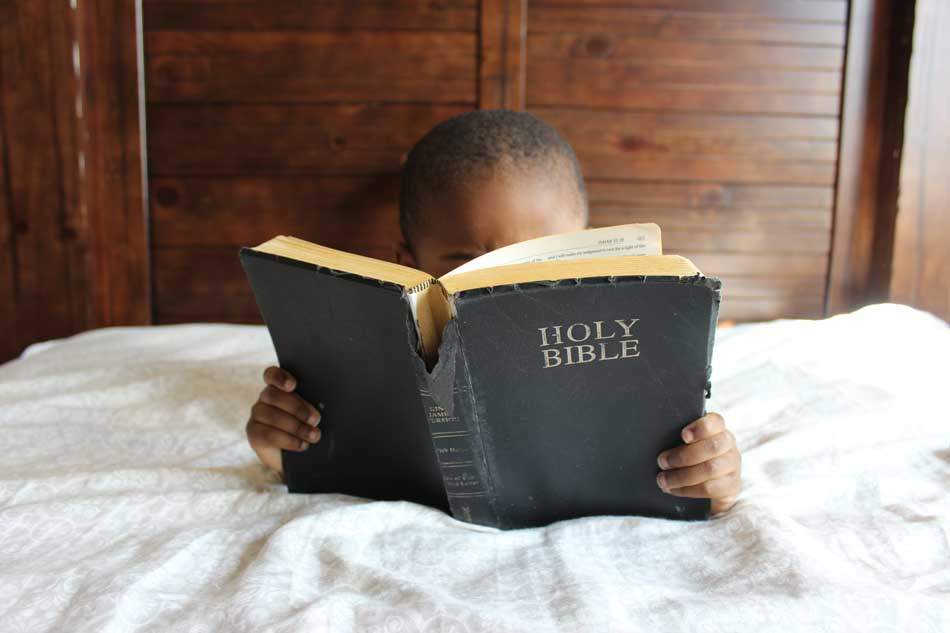 Seventh-day Adventists are known as people of the Book.  The Book refers to the Bible, and our doctrines are founded on the holy word Of God. Visitors and members are encouraged to study the Bible to ensure that what they believe is supported by Scripture.
The Seventh-day Adventist Church is also known as the Remnant Church in Adventist circles.  This is derived from the Bible.
"And the dragon was enraged with the woman, and he went to make war with the rest of her offspring, who keep the commandments of God and have the testimony of Jesus Christ" (Revelation 12:17, NKJV). The word "remnant" refers to a small remaining quantity of something.
The name Seventh-day Adventist describes a people who seek to be united in doctrine and love.  Jesus said it is by loving each other that others will know we are His disciples (John 13:35). The name describes a faith group concerned about the holistic development of an individual. Adventists value education  and health. Besides governments, the Adventist church operates the second largest educational system in the world and also runs one of the largest healthcare systems in the world.
SDAs are among the most healthy and longest living people on the planet. We believe that God wants us to care for our bodies since His Holy Spirit lives in us (1 Corinthians 6:19).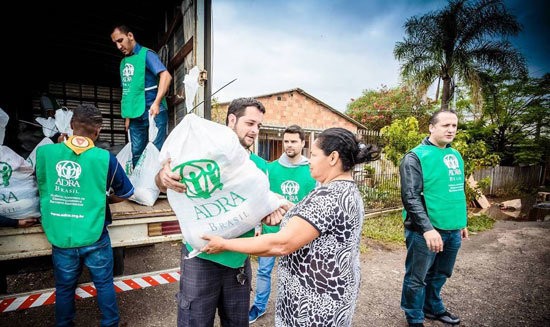 The name also describes a group of people who like to serve. Seventh-day Adventists operate an agency called ADRA (Adventist Development and Relief Agency). We assist in helping folks that have been in a disaster both overseas and in the U.S.
The Red Cross and the Federal Government requests ADRA to administer and operate warehouses where people come to obtain aid.  Oftentimes, we take truckloads from the warehouse to local churches or other distribution centers.
I assisted a few years ago in the flood in North Carolina.  I drove a fork truck in the warehouse loading a U-HAUL truck.  Then I drove the truck to local churches. In Texas, after Hurricane Katrina, I mainly ran a chainsaw, removing trees that had fallen on buildings.  When not running the saw, I helped box up canned food to be distributed to those in need. Many church members come together to serve communities in need and care for those facing disasters.
"Seventh-day Adventist" doesn't describe a perfect person or a group of people void of flaws. Instead, the name tells of individuals who have real problems and need a Savior. We face daily troubles and our church is growing in its knowledge of God. While we are flawed individuals, our Savior is perfect and we invite people to look to Him.
To truly experience the full meaning of the name Seventh-day Adventists, we invite you to visit your local Adventists church.
At the end of the day, "there is no other name under heaven given among men by which we must be saved" (Acts 4:12, ESV). That name is Jesus Christ.
Questions about Adventists? Ask here!
Find answers to your questions about Seventh-day Adventists
Why is the Sabbath Observed from Sunset to Sunset?Adventists observe the seventh-day Sabbath from the time the sun sets on Friday to the time it sets again on Saturday evening. In this post, you'll understand more about the Sabbath and why it is observed between...
Didn't find your answer? Ask us!
We understand your concern of having questions but not knowing who to ask—we've felt it ourselves. When you're ready to learn more about Adventists, send us a question! We know a thing or two about Adventists.