A little boy sat at the kitchen table coloring while his mother fixed dinner. A question suddenly pooped into his mind. "Mommy, how do I know that I'm growing?" His mother chuckled and responded, "Because you are bigger and taller than you were last year." After a few more moments, he said, "But I don't feel like I'm growing." His mother walked over to him and said, "What you feel and what you are, are two different things."
Perhaps you're asking this question because there is a past sin or an ongoing struggle that you have not been able to overcome which has left you questioning whether God can forgive you. You may have confessed your sin, but you still doubt whether God has truly forgiven you because it seems your actions were so terrible. My heart has compassion for you, and there is one thing that I want to make clear. There is nothing that can separate you from the love of God (Rom. 8:35). On the cross, Jesus paid for every sin and we read that, "the blood of Jesus Christ His Son cleanses us from all sin" (1 John 1:7).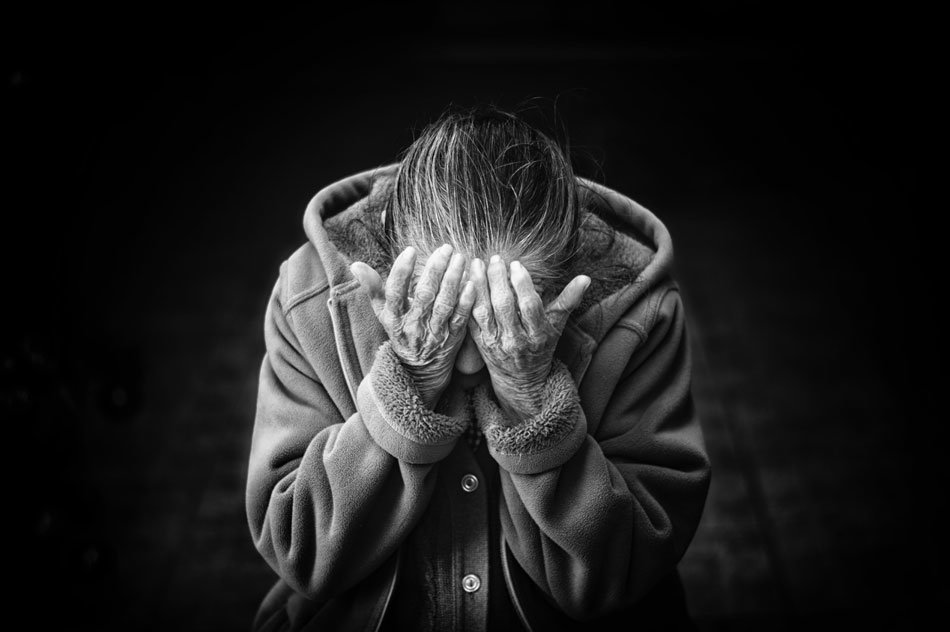 There is no sin that is too grievous for God to forgive. There is a wonderful description of God's mercy and grace that I love to dwell on. It is written by one of my favorite authors in the book Christ's Object Lessons. It is a beautiful commentary on the story found in Luke 15: 1-10 about the shepherd and the sheep.
"As the 'publicans and sinners' gathered about Christ, the rabbis expressed their displeasure. 'This man receiveth sinners, they said, 'and eateth with them' (Luke 15:2). By this accusation, they insinuated that Christ liked to associate with the sinful and vile, and was insensible to their wickedness. The rabbis had been disappointed in Jesus. Why was it that one who claimed so lofty a character did not mingle with them and follow their methods of teaching? Why did He go about so unpretendingly, working among all classes? If He were a true prophet, they said, He would harmonize with them and would treat the publicans and sinners with the indifference they deserved. It angered these guardians of society that He with whom they were continually in controversy, yet whose purity of life awed and condemned them, should meet, in such apparent sympathy, with social outcasts. They did not approve of His methods. They regarded themselves as educated, refined, and pre-eminently religious; but Christ's example laid bare their selfishness.
"It angered them also that those who showed only contempt for the rabbis and who were never seen in the synagogues should flock about Jesus and listen with rapt attention to His words. The scribes and Pharisees felt only condemnation in that pure presence; how was it, then, that publicans and sinners were drawn to Jesus? They knew not that the explanation lay in the very words they had uttered as a scornful charge, "This man receiveth sinners." The souls who came to Jesus felt in His presence that even for them there was an escape from the pit of sin. The Pharisees had only scorn and condemnation for them; but Christ greeted them as children of God, estranged indeed from the Father's house, but not forgotten by the Father's heart. And their very misery and sin made them only the more the objects of His compassion. The farther they had wandered from Him, the more earnest the longing and the greater the sacrifice for their rescue" (pg. 185-188).
Dear friend, we have such a compassionate and loving Savior that gave His own life so that we could be forgiven. We read in Micah 7:18,19:
"Who is a God like You,
Who pardons sin and forgives the transgression
of the remnant of His inheritance?
You do not stay angry forever
but delight to show mercy.
 You will again have compassion on us;
You will tread our sins underfoot
and hurl all our iniquities into the depths of the sea."
That is the good news of the Gospel! God delights in mercy and forgiveness. He is waiting for you to come to Him and He will draw near and forgive every sin that you have ever committed. He delights to forgive!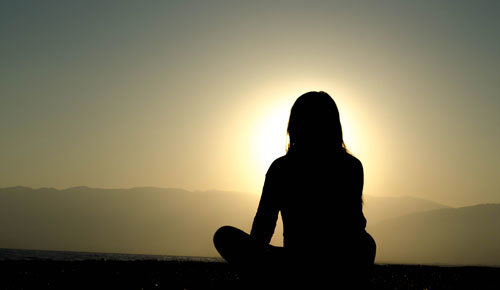 There's a story recorded in John 4 where Jesus places Himself in contact with the woman at the well. We discover that she goes there at noon, during the heat of the day, to escape the looks and the fingers that have been pointed her way. To add even more fuel to the whispers, she had given up on marriage and was living with someone she was not married to. Remarkably, Jesus saw potential in her when everyone else saw failure. He sees potential in each one of us because we were made in the image of God and are His by creation, then by redemption when we accept the forgiveness that He has to offer.
Mankind was the crowning act of God's creation (Gen. 1:27) and as such, we are valuable to Him. So, it is no surprise that Jesus recognized something worthwhile in her, and went out of His way to place Himself in her path. She responded by leaving behind her water pot and going out to bring a multitude to Him so that they might also discover His healing, forgiveness, and amazing grace. How remarkable that she could stand in the presence of God and feel "no condemnation" (Romans 8:1). This is a beautiful story of a Savior who loved a sinner and showed how He wants to forgive those who are willing to be forgiven.
Could we experience this kind of grace for ourselves? Yes, we can.
We struggle with believing we are forgiven because we are all too familiar with our own unworthiness. It is much easier to see how God can forgive others, but more difficult to see how God can forgive us. However, if you have ever struggled with that, maybe you have been trying to earn your forgiveness by your own efforts.  In other words, when your behavior is good, you feel better about yourself and your relationship with God. However, since your track record has many failures in it, you know that you will never be good enough to earn heaven.  I believe that is the number one reason why many people struggle with believing that they are forgiven. Therefore, they are always left wondering, "Will I ever be good enough?" Many people have fallen into that trap.
But there is good news!
"For when we were still without strength, in due time Christ died for the ungodly.  For scarcely for a righteous man will one die; yet perhaps for a good man someone would even dare to die.  But God demonstrates His own love toward us, in that while we were still sinners, Christ died for us.  Much more then, having now been justified by His blood, we shall be saved from wrath through Him. For if when we were enemies we were reconciled to God through the death of His Son, much more, having been reconciled, we shall be saved by His life.  And not only that, but we also rejoice in God through our Lord Jesus Christ, through whom we have now received the reconciliation" (Romans 5:6-10).
I have some very good news; your sin was paid for on the cross! Jesus does not have to die again to pay for your sins! Your sins were already nailed to the cross 2000 years ago. All He wants you to do is confess them and He will forgive you just as He has promised. "If we confess our sins He is faithful and just to forgive us our sins and to cleanse us from all unrighteousness" (1 John 1:9).
So how do you know if you're forgiven? God's Word says that you are! "If we confess our sins He is faithful and just to forgive us our sins and cleanse us from all unrighteousness" (1 John 1:9). You must make the choice to believe Him despite how you feel because how you feel and what you are, are two different things.
By: Les Derfler