How to Deal with Worry and Fear
Worry and fear are the ingredients of anxiety. It's easy to see how the many ways the world isn't perfect—and the anticipation of a bad event or experience, which may or may not happen, can end up draining peace and enjoyment from anyone's life.
But the good news is that the Bible is full of God's promises that can be calming and reassuring to any anxious soul.
This post will walk you through a discovery of what the Bible says on how to deal with worry and fear. And help you find what it means to live a fearless and worry free life.
Here are 4 things you'll learn:
Let's begin with the root of worry and fear—the causes.
What causes us to worry or be afraid?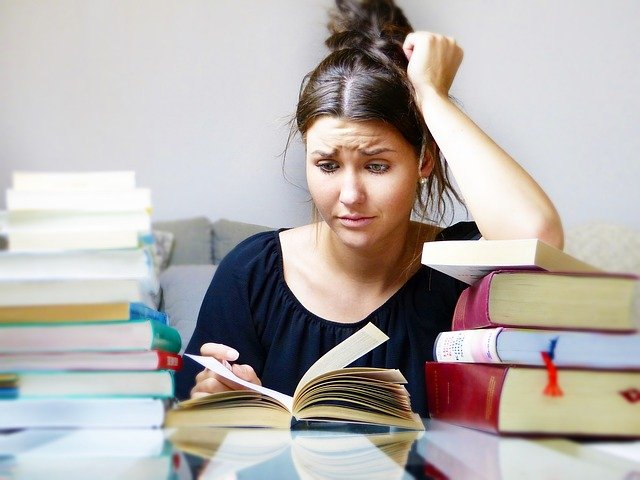 It all starts with stress. When we're overwhelmed, it can lead to fear of the unknown, feelings of unease, or an out-of-control feeling, especially in situations that have outcomes you think you need to manage.
Stress is defined as any demand placed on your brain or body. We start feeling stressed when many competing demands are placed on us all at once, making us feel frustrated or nervous. Some people even get aggressive, restless, and angry.
But it's important to remember that stress is not always bad in the short term. In fact, stress can be beneficial in situations where it pushes us to overcome challenges, like studying for a big exam.
That's just it, though. It's meant to be temporary.
But if the worry and fear is so constant that it interferes with your daily life and interactions with others, then of course it becomes a problem.
In some cases, it is even diagnosed as a mental health issue under the broad category of anxiety disorders.
Other causes of worry include:
Traumatic events – People who experience or witness abuse or trauma as children or as adults tend to develop anxiety disorders at some point in life. Some may suffer from flashbacks whenever exposed to anything that reminds them of the event. And this often leads to worry and fear that the event may happen again to them or their loved ones.
Major life changes – Events like moving to a new home, starting a new school or job, getting married or even having a baby can cause worry in some people.
Illness – Having a health condition or serious illness can cause significant worry about issues such as treatment and the future.
Stress buildup – A big event, or a gradual buildup of smaller difficult life situations, may trigger anxiety. It could be a death in the family, work stress, family tension, or ongoing financial difficulties.
Personality type – People with certain personality types tend to worry more than others—especially those who tend to think deeply about every detail of their lives.
Mental health conditions – People with mental health disorders like depression often also suffer from anxiety.
Genetics – Anxiety disorders can run in families. So having blood relatives with an anxiety disorder can predispose you to worrying.
Drugs or alcohol – Use or misuse of drugs and alcohol can cause or worsen anxiety. And this can range from substances that have stimulants like caffeine, to illicit drugs like cocaine.
Withdrawal from these substances can also cause worry due to anxiety.
Some prescription medications – Some medicines like asthma inhalers, diet pills and thyroid medications can worsen anxiety, which leads to worry.
Worrying over a long period of time can lead to other health problems:
Medical conditions such as heart disease, high blood pressure, and even depression
Lack of sleep
Social isolation
Inability to be productive at work or at school
Suicidal thoughts
In these cases, it is advisable to seek professional help. This can be in the form of counselling, medication, or lifestyle coaching.
And incase you or someone you know is distressed and getting suicidal, there are agencies that provide free and confidential emotional support 24/7.
For example in the US, you can call the National Suicide Prevention Lifeline: 1-800-273-8255.
Is it possible to live a worry free life?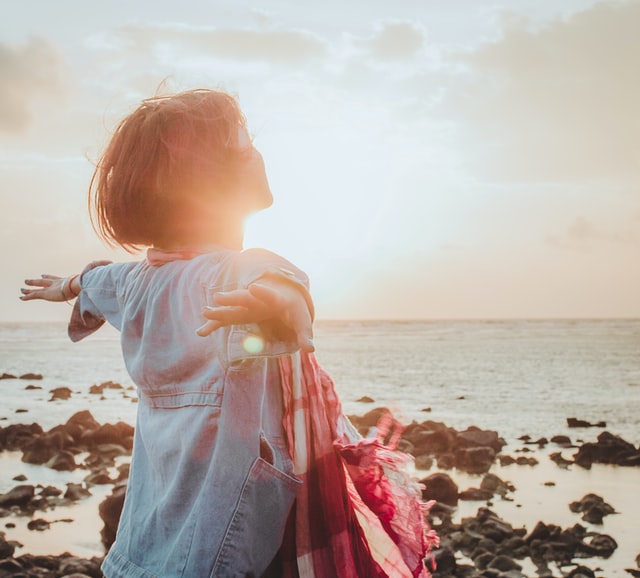 Yes, it is. And the Bible tells us how.
After going through common causes and effects of worry and anxiety, you may be wondering if there is a chance to escape all this. Maybe you can already identify several points that describe your condition, or that of your loved one.
But there is hope!
You or anyone can live a worry free life, despite your background or current life circumstances. It is very possible to face every situation, however unpromising, with the confidence that everything will be okay, sooner or later.
That's the definition of peace.
Being content and settled about your current situation. It's trusting that "all things will work together" for your good (Romans 8:28, NKJV).
This mindset allows you to enjoy serenity of mind and soul. As James puts it, you will be able to "count it all joy" even when trials come your way (James 1:2, NKJV).
Even in the roughest situation, you can tell your heart to "be still and know [that the Lord] is God" (Psalm 46:10, NKJV).
Then you can stay hopeful and "wait quietly for the salvation of the Lord" (Lamentation 3:26, NKJV).
So, what's the secret to this kind of life?
Two things: trusting in God's care and guidance, and living according to God's Word and Will.
Living according to God's Word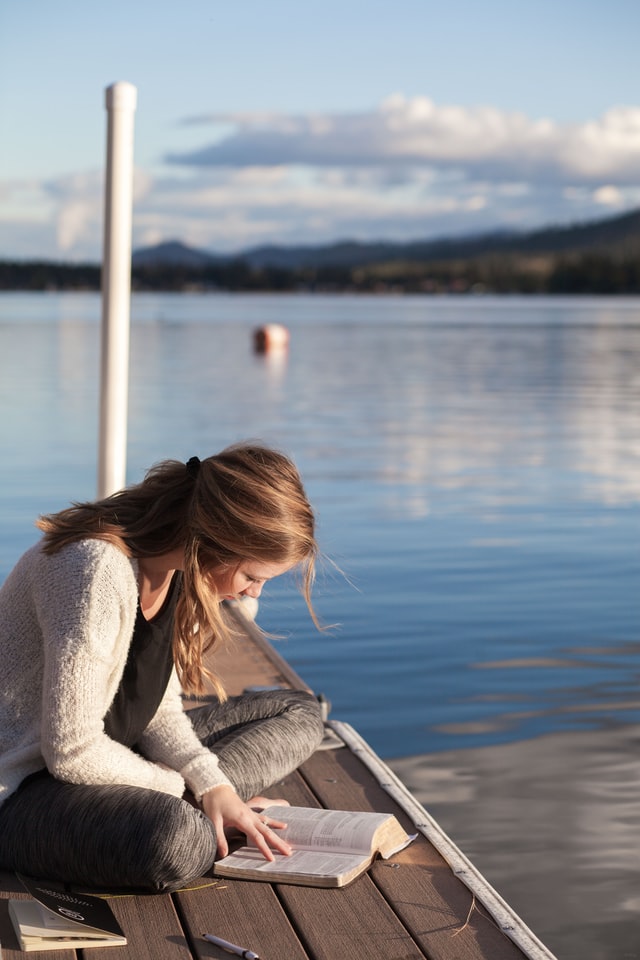 This means living according to God's commandments and following His teachings in the Bible. And realizing that our own lives have greater significance than just what happens in this lifetime. There's a bigger picture than what we can see in front of us, and the Bible tells us that grand story.
It's important to note that living "according to God's commandments" doesn't mean observing a set of rules in order to earn God's acceptance or calm a guilty conscience. Rather, it refers to willful obedience that flows from love. Love for God and appreciation of His tender mercies for us. Love that makes it a delight for us to do His will (Psalm 40:8), especially as we consider what He has done for us.
The Bible describes those who love God's law as having "great peace" (Psalm 119:165, NKJV), and those who trust the Lord, and "whose hope is in the Lord," is "blessed" (Jeremiah 17:7, NKJV).
We are also told we can become fearless when relying on God. That's why Solomon says that "the righteous are bold as a lion" (Proverbs 28:1, NKJV).
The Bible shows that peace and a worry free life are a natural result of living in continual communion with God. And He makes it plain when He says "the result of righteousness will be peace, the effect of righteousness will be quiet confidence forever" (Psalm 32:17, CSB).
God goes on to say that those who stick to the principles that He has given us for life "will dwell in a peaceful place, in safe and secure dwellings" (Psalm 32:18, CSB).
And the best part is that we don't have to figure out these principles on our own. God shows us just what they are in the Bible.
The Psalmist knew this when he said, "You reveal the path of life to me" (Psalm 16:11, CSB). And he lets us know that following the path of righteousness can free us from misery. We don't miss out on a life of fun and adventure when we choose to follow God's ways—no matter how much the world wants to convince us otherwise.
In fact, the complete opposite is true.
The path of righteousness brings us close to God to enjoy His presence and companionship. Remember, He is the one that originally created everything we love about life (friendship, joy, thrill, wonder, laughter, etc.). That is the place you want to be each day!
Speaking of his experience, the Psalmist continues that in His presence, you get to experience "abundant joy." And the enjoyment there is referred to as "eternal pleasures" (Psalm 16:11, CSB).
Concerning the future, you can look forward to a bright one. Because the Bible says that "the LORD knows the way of the righteous" (Psalm 1:6, ESV).
Solomon, the wisest man who ever lived, observed the dynamics of life. And after all his observation, he concluded that "the path of the righteous is like the light of dawn, which shines brighter and brighter until full day" (Proverbs 4:18, ESV).
The righteous look forward to the future knowing God is in control. You, too, can have this confidence. Isaiah assures us that there is no need to worry when he announces:
"Say to the righteous that it will go well for them, for they will eat the fruit of their actions" (Isaiah 3:10, NASB).
So, there's more of a cause and effect relation between a growing relationship with God and having a worry-free life.
And on the other hand, refusing to lead a godly life leads to all kinds of trouble.
Check out how the Bible contrasts the fates of the wicked from that of the righteous in Psalm 37.
But this doesn't mean that difficulty will suddenly evade you.
Trust in God's care and guidance
The second secret to living a worry-free life is trusting that God will be true to His promises. That He is watching over you and directing your path.
The Bible welcomes us to "trust the Lord with all [our] heart[s]" (Proverbs 3:5, NKJV), to ask Him for guidance on how to live, and to trust Him when it comes to figuring out how our lives should turn out. If we do this, we're assured that "He will make straight [our] paths" (Proverbs 3:5-6, NKJV).
There will be times when you'll run into dangers while on that path and have good reasons to fear for your life or wellbeing. But even then, you can be like the psalmist who says, "when I am afraid, I put my trust in You" (Psalm 56:3, NKJV).
In Psalm 23, David says God's tender care for him is as that of a faithful shepherd for His flock.
And as the sheep of God's flock, he's assured that he won't lack anything he needs. He knows that he'll be satisfied and secure because God will care for him and make him "to lie down in green pastures," and lead him "beside the still waters."
His soul is refreshed as God guides him in "paths of righteousness."
When surrounded by enemies, he says "the Lord is my helper; I will not fear; what can man do to me?" (Hebrews 13:6, NKJV).
He knows that God will even "prepare a table before [him] in the presence of [his] enemies."
And when he runs into danger that threatens his life, he still trusts in God's protection. David voices his confidence saying:
"Even though I walk through the valley of the shadow of death, I will fear no evil, for You are with me; Your rod and Your staff, they comfort me (Psalm 23:4, NKJV).
David is sure about what the future holds for him. So sure that he dares to say:
"Surely goodness and mercy shall follow me all the days of my life. And I will dwell in the house of the Lord forever" (Psalm 23:6, NKJV).
This kind of trust in God does not leave any room for worry or fear. Whether you think of the past, the present, or the future, you can have confidence that God has it all under control. He will provide for your needs and protect you from harm.
In any difficult situation, you can look up to God for help, because our "help comes from the LORD, who made heaven and earth" (Psalm 121:2, ESV).
And because you trust Him with your all, you'll "not [be] afraid of bad news." Even in the middle of threats and uncertainty, "your heart [will be] firm, trusting in the LORD" (Psalm 112:7, ESV).
If you get tempted to engage in activities that will get you in trouble and steal your peace, still you can ultimately trust God to keep you safe.
Paul tells us that "God is faithful, and He will not let you be tempted beyond your ability, but with the temptation He will also provide the way of escape, that you may be able to endure it" (1 Corinthians 10:13, ESV).
Isn't this a beautiful thought? That God knows exactly what we can take, and that He will not allow us to experience more than we can bear?
Some people sum this up by saying, "If God brings you to it, He will bring you through it."
We know that no matter how hard life gets, we don't have to be overwhelmed if we trust in God. You know that you have God looking out for you through it all.
And "if God is for us, who can be against us?" (Romans 8:31, ESV).
No one.
In fact, Peter tells us that though you suffer for a little while, "the God of all grace, who called you to His eternal glory in Christ, will Himself restore, establish, strengthen, and support you" (1 Peter 5:10, CSB).
Paul takes it further and tells us how we will be strengthened and established.
He says that God will strengthen you "with power in your inner being through His Spirit." And he prays that "you may be rooted and firmly established in love."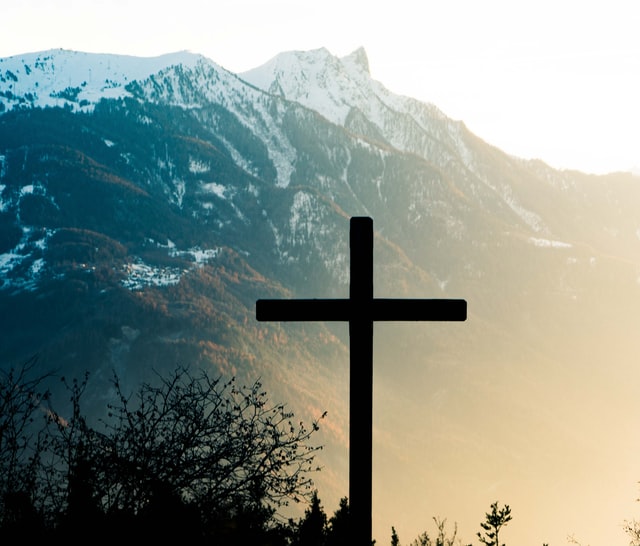 Then you will understand "what is the length and width, height and depth of God's love." And you'll get to "know Christ's love that surpasses knowledge, so that you may be filled with all the fullness of God" (Ephesians 3:16-19, CSB).
And love is everything.
Love is powerful to deal with worry and fear.
In fact, John makes it clear that "there is no fear in love. Instead, perfect love drives out fear" (1 John 4:18, CSB).
And God's love is not like our love that is imperfect, often exclusive or conditional.
God's love is exceedingly great. So great that He was willing to send His son Jesus to die so that we may be saved (John 3:16).
God accepts whoever comes to Him for salvation. Anyone, just as they are, despite their past. Because, as Peter puts it, "love covers a multitude of sins" (1 Peter 4:8, ESV).
And this love is all inclusive, to the extent of Him calling all of us His friends—friends worth dying for (John 15:13-16).
And as if that's not enough, He calls us His children. John wonders at such love when he says:
"See how great a love the Father has given us, that we would be called children of God; and in fact we are" (1 John 3:1, NASB).
So, we trust God just as a child naturally trusts his loving father. In normal, functional homes, children don't need to worry about things like food, shelter, or safety as long as "Dad" is around.
That's how God wants us to trust Him. Trust Him fully. Because we know He's our perfect and very responsible Father who loves us beyond words.
And just like a child learns to trust his father, we, too, can learn to trust God with our lives.
How to overcome worry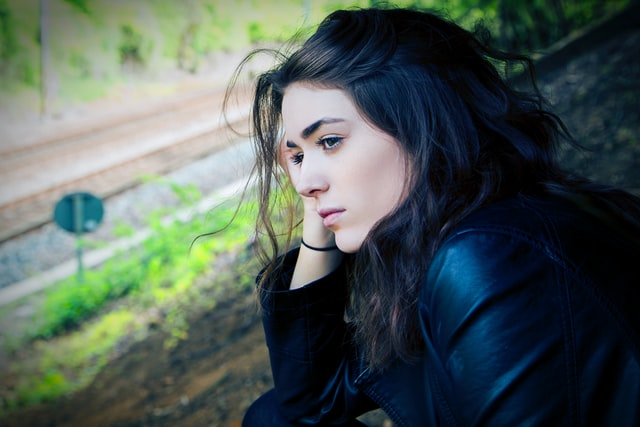 The first step toward overcoming worry is realizing that worrying doesn't solve anything. It only robs us of enjoyment of the present, and drains our energy.
As the saying goes, "Worry, like a rocking chair, will give you something to do…but it won't get you anywhere."
With this in mind, we can choose to refocus our energy from worrying to trust. To trust the One who has answers for any challenge we may have—past, present, or future.
While worry is blind and cannot discern the future, Jesus sees the end from the beginning. And in every difficulty, He has prepared a way to bring us relief.
We can trust our heavenly Father. He has thousands of ways to provide for us compared to our limited options of how to solve our problems.1
So, instead of spending our time and energy sorting through our limited options, we can cast "all [our] anxieties on Him, because He cares for [us]" (1 Peter 5:7, ESV).
The Bible says that God "withholds no good thing from those who walk with integrity" (Psalm 84:11, NASB).
If you feel like you've hit rock bottom or are weighed down and anxious, Jesus invites you to rest. He says, "Come to me, all of you who are weary and burdened, and I will give you rest" (Matthew 11:28, CSB).
He promises to give you more than just rest for your body.
He goes deeper to also help you "find rest for your [soul]" (Matthew 11:28, CSB).
This even takes care of fears and worries that may come from guilt, regret, and shame. Then you can be at peace with yourself, and find freedom in your mind and heart. Freedom and release that comes from knowing you are forgiven and accepted.
And now, you can begin looking into the future with hope. Hope of restoration, and that you have a chance at enjoying your life and realizing the joy of fulfilment.
But apart from this firm reliance on God, we have a part to play too.
There are simple things we can add to our daily routines that can place us on vantage ground when it comes to overcoming worry. Also, there are mindsets or attitudes that we can adopt that can be a safeguard against worry and fear.
And with God helping you, you can learn to live a worry free life.
Here are some Bible promises that assure us that God cares for you and there is no need to worry or fear.
[1] Ellen G. White, The Ministry of Healing, Pacific Press Publishing Association, Mountain View, CA, (2004), p.281.
Questions about Adventists? Ask here!
Find answers to your questions about Seventh-day Adventists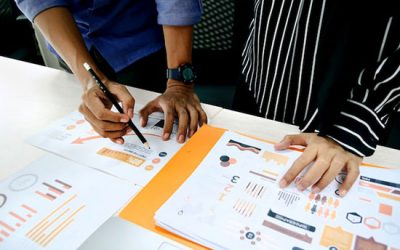 What You Should Know About the Adventist Health Studies You may have heard that Seventh-day Adventists care about health. But what you may not know is that Adventists have been the subjects of long-term research into lifestyle and health. Since 1958, researchers from...
Didn't find your answer? Ask us!
We understand your concern of having questions but not knowing who to ask—we've felt it ourselves. When you're ready to learn more about Adventists, send us a question! We know a thing or two about Adventists.
hbspt.forms.create({ region: "na1", portalId: "4189584", formId: "2c5cc200-f48b-4b98-85e0-5ee58283d9ff" });