What the Bible Says about Worry and Fear and How to Overcome Them
Worry and fear is a state of mind, and a product of our thoughts and imagination. Having the right mindsets and attitudes toward threatening circumstances is invaluable in dealing with worry.
In this post, you'll learn some good attitudes to have, how to develop them, and common pitfalls to avoid.
These attitudes are:
Let's look at them one at a time.
Contentment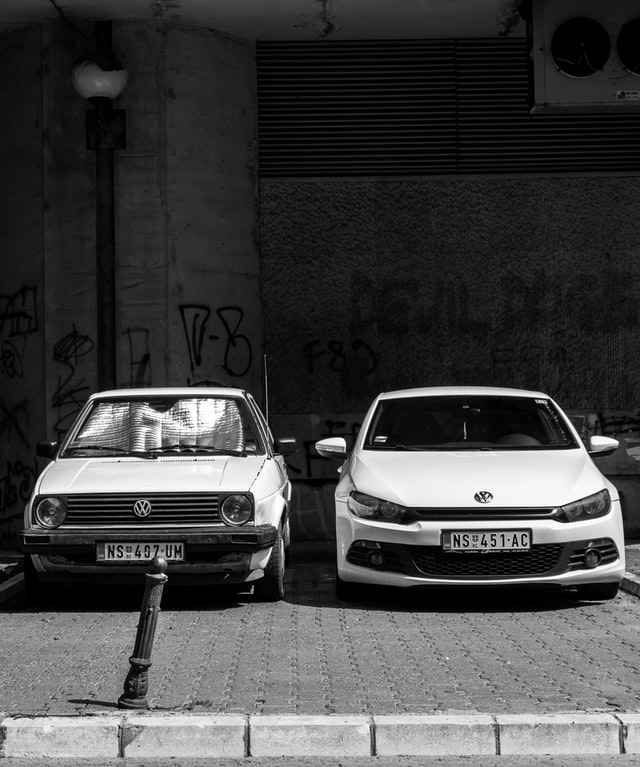 One of the biggest causes of worry is discontent.
Many times, this happens when we feel like we are missing out on something. And so, we want to keep reaching out for more because we're dissatisfied with our current situation.
Paul tells us that "godliness with contentment is great gain."
He shows us that we need to remember "we brought nothing into this world and it is certain we can carry nothing out" of it.
So, he advises us to be content. To count ourselves blessed if we have food and clothing, because with that, we will be just fine in the long run (1 Timothy 6:6-8, NKJV).
And he gives us his own example in his letter to the Philippians when he says:
"I have learned to be content in whatever circumstances I find myself. I know how to make do with little, and I know how to make do with a lot.

In any and all circumstances, I have learned the secret of being content — whether well fed or hungry, whether in abundance or in need" (Philippians 4:11-12, CSB).
Another cause of discontent is comparing ourselves with others.
We run into so much stress trying to be like so-and-so. Or trying to measure up to some expectation set for us by society. And beating ourselves up if we can't.
Again, the Bible tells us that this kind of comparison is not wise (2 Corinthians 10:12).
Being content with who we are, and what our current circumstances are frees us from anxiety. The anxiety of trying to be something else or always trying to do or get more.
Then we can relax and enjoy the present. We can pause to appreciate the blessings that today brings.
But note that contentment is not the same as complacency. It's not a feeling that now you don't need to improve your situation.
Rather, you realize where you are in your journey, appreciate how far you have come, and plan to continue striving for more. But always remembering that every step of that journey is precious and has its own lessons. And that includes the step you are in currently.
Gratitude
Gratitude is an attitude of thankfulness.
It's seeing the blessings in your situations and the gift in the people who surround you in your journey.
And most importantly, it's appreciating our great privilege of being in God's special care. We thank Him for providing for us, protecting us, and loving us.
And even when things are hard, we still trust that God is in charge, and everything will eventually work out well. And that we'll understand His larger plans in time.
Paul advises us to be thankful as one of the things to do in dealing with anxiety. He says:
"Be anxious for nothing, but in everything by prayer and supplication, with thanksgiving, let your requests be made known to God. And the peace of God, which surpasses all understanding, will guard your hearts and minds through Christ Jesus" (Philippians 4:6-7, NKJV).
So, whenever you start getting worried about the future, take time to look at similar situations in the past.
Think of how God brought you through, and how relieved you were. And thank Him for how He "knows how to rescue the godly from trials" (2 Peter 2:9, ESV).
Then you will learn from your own experience that it's impossible to be thankful and worried at the same time.
Humility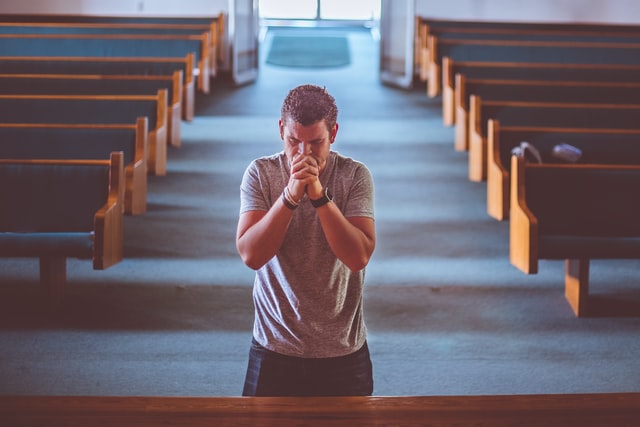 Humility is having a modest view of yourself.
It's knowing you're not more important than others, and at the same time not any less important.
And in relation to God, it can also mean you submit to His wisdom. Trusting Him and allowing Him to direct your life as He sees best.
The opposite of humility is pride. Having an inflated ego, and thinking of oneself as better or more important than others…what is often described as "someone being full of himself."
Pride is a notorious cause of worry.
For one, it always leads to conflict with others. And a proud person is always trying to prove he is more than what he really is. So there is always the fear of having his pride wounded or losing face with others.
Yet the Bible makes it clear that a downfall or destruction is the sure result of pride (Proverbs 11:2; 16:8).
So the very thing they fear most is what always happens to them.
And if they do not learn their lesson and become humble, there is no end to their misfortune. Which also means no end to their worrying—that it will happen, because it always does.
But for the humble, the Bible promises an honorable future (James 4:6).
Paul gives us a perfect example of how this principle worked out in Jesus Himself (Philippians 2:5-11).
So even if a humble person is worried about the future, he will soon learn from experience that all will go well. And having evidence of God's care, he will learn to rest, trusting in God.
Solomon, the wisest man who ever lived observed the outcomes of both proud and humble men and concluded:
"A person's pride will bring him low, But a humble spirit will obtain honor" (Proverbs 29:23, NASB).
And Jesus is so willing to teach us to be humble.
All we need to do is go to Him.
He welcomes us saying, "come…and learn from Me, because I am lowly and humble in heart, and you will find rest for your souls" (Matthew 11:28-29, CSB).
Courage
Courage is the quality of facing the unknown even when you feel fearful or uncertain of what such a step will lead to.
It often involves planning and strategy to reduce risks and mistakes. But again, the courageous are usually willing to go through something even if it proves to be dangerous.
Having this attitude will help you get beyond any cause of worry or fear to do what needs to be done. And to live the life that God has in store for you according to His promises for us.
And you can go ahead to take back your life from the clutches of fear and worry.
Just remember God's words to Joshua. His charge for him to go and lead the Israelites to possess the promised land:
"Be strong and courageous. Do not be frightened, and do not be dismayed, for the Lord your God is with you wherever you go" (Joshua 1:9, ESV).
Also, think about how David encouraged his son Solomon to accomplish the daunting task of building the temple. His words to him were:
"Be strong and courageous and do it. Do not be afraid and do not be dismayed, for the Lord God, even my God, is with you" (1 Chronicles 28:20, ESV).
And when the Israelites were about to go to battle with all their surrounding nations to possess their promised land, God told them:
"Be strong and courageous. Do not fear or be in dread of them, for it is the Lord your God who goes with you. He will not leave you or forsake you" (Deuteronomy 31:6, ESV).
You may be in a situation where you need to make a decision or take action, but you are afraid of the outcome. Or you may even be afraid of the process itself.
God's word for you too is, "Be strong and courageous."
He promises to be with you every inch of it.
You can confidently say as Paul, "I can do all things through him who strengthens me" (Philippians 4:13, ESV).
For as Paul puts it, God has not given us a spirit "of fear but of power and love and self-control" (2 Timothy 1:7, ESV).
So, every time you find yourself starting to get worried, remember that "the LORD your God is in your midst, a mighty one who will save" (Zephaniah 3:17, ESV). And when you get on the other side, the Lord "will rejoice over you with gladness; He will quiet you by His love; He will exult over you with loud singing" Zephaniah 3:17, ESV).
Always remember that in every tough situation, God's word to you is, "be strong, and let your heart take courage!" (Psalm 27:14, ESV).
Hope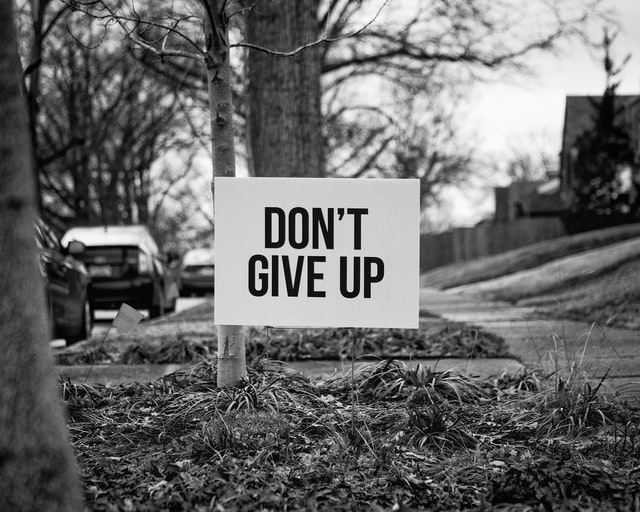 Hope is the opposite of worry.
It's the anticipation or expectation that something good is about to happen—sooner or later.
So, whenever you get worried about things turning out badly, remember all the promises we have gone through so far. And there are many more in the next sections.
Be assured that there is hope for you because "He who promised is faithful" (Hebrews 10:23, NKJV).
You can look ahead knowing that God Himself is in charge of your future. He declares:
"I know the plans I have for you…plans for your well-being, not for disaster, to give you a future and a hope" (Jeremiah 29:11, CSB).
And however your journey turns out, the Bible promises that "those who trust in the LORD will renew their strength; they will soar on wings like eagles; they will run and not become weary, they will walk and not faint" (Isaiah 40:31, CSB).
So as we've seen, being content, thankful, humble, courageous, and hopeful are helpful mindsets in managing worry and fear.
Together with adding these simple practices in your daily routines, you can be on your way to overcoming worry and fear.
And the good news is that God promises to help you in this whole journey. You can head over and read them here!
Questions about Adventists? Ask here!
Find answers to your questions about Seventh-day Adventists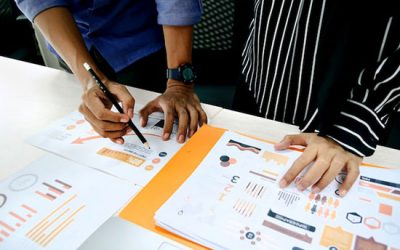 What You Should Know About the Adventist Health Studies You may have heard that Seventh-day Adventists care about health. But what you may not know is that Adventists have been the subjects of long-term research into lifestyle and health. Since 1958, researchers from...
Didn't find your answer? Ask us!
We understand your concern of having questions but not knowing who to ask—we've felt it ourselves. When you're ready to learn more about Adventists, send us a question! We know a thing or two about Adventists.
hbspt.forms.create({ region: "na1", portalId: "4189584", formId: "2c5cc200-f48b-4b98-85e0-5ee58283d9ff" });