Bible Promises for a Worry Free Life
With all the negativity and worrying we can get into in our thoughts, God has not left us without hope.
In His Word, He's promised to help us enjoy a peaceful and fearless life. Whatever your concerns may be, He has promises just for you!
In this post, we'll look at Bible promises that assure us of God's care and protection.
Here are 7 circumstances in which God assures us we have no reason to be worried or fearful:
Let's look at each of them.
1. When worried about basic necessities like food and clothing
Paul says that "God shall supply all your need[s] according to His riches in glory by Christ Jesus" (Philippians 4:19, NKJV).
And to demonstrate this, Jesus pointed us to observe how He takes care of His Creation.
When worried about getting food to eat
Concerning food, He pointed us to God's care for birds, saying:
"Look at the birds of the air, for they neither sow nor reap nor gather into barns; yet your heavenly Father feeds them. Are you not of more value than they?" (Matthew 6:26, NKJV).
He concluded by asking a very sobering question:
"And which of you by worrying can add a single day to his life's span?" (Matthew 6:27, NASB).
You and I know the answer, right?
When worried about clothes to wear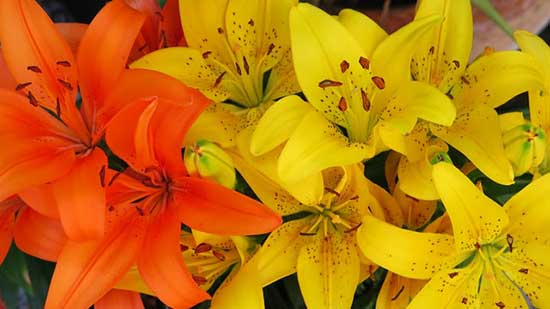 About clothing, Jesus Himself asked, "So why do you worry about clothing?" (Matthew 6: 28, NKJV).
And to show us why we don't need to worry about this, He pointed us to His care for flowers, saying:
"Consider the lilies of the field, how they grow: they neither toil nor spin; and yet I say to you that even Solomon in all his glory was not arrayed like one of these.

Now if God so clothes the grass of the field, which today is, and tomorrow is thrown into the oven, will He not much more clothe you, O you of little faith?" (Matthew 6:28-30, NKJV).
He asks us not to worry "saying, 'What shall we eat?' or 'What shall we drink?' or 'What shall we wear?'" (Matthew 6:31, NKJV).
In fact, He takes it deeper when He says: "Don't worry about your life, what you will eat or what you will drink; or about your body, what you will wear" (Matthew 6:25, CSB).
He then puts our worries into proper perspective when He asks, "Isn't life more than food and the body more than clothing?" (Matthew 6:25, CSB).
He says that you don't have to worry because "your heavenly Father knows that you need all these things" (Matthew 6:32, NKJV).
But He tells us what our one priority should be. The one thing that He is looking for in us in order to supply all our needs. He says:
"But seek first the kingdom of God and His righteousness, and all these things shall be added to you" (Matthew 6:33, NKJV).
2. When worried about the future
Jesus saw our tendency to crowd our lives with thoughts of what the future will bring. So He told us:
"Therefore do not worry about tomorrow, for tomorrow will worry about its own things. Sufficient for the day is its own trouble" (Matthew 6:26-34, NKJV).
3. When worried about your health
When speaking to the Israelites, God promised them that He would keep them healthy if they remained faithful to Him. If they obeyed His laws and stuck to His ways.
And these laws had to do with everything about their lives. They even included practices which promoted a very healthy lifestyle.
Remember we saw that right living leads to a worry-free life?
If they led righteous lives, they wouldn't need to worry about diseases. He promised them saying:
"The LORD will remove all sickness from you; He will not put on you all the terrible diseases of Egypt that you know about, but He will inflict them on all who hate you" (Deuteronomy 7:15, CSB).
The Psalmist also wrote that God will deliver the righteous "from the perilous pestilence (disease)." That no "plague (diseases) [shall] come near your dwelling." And He will satisfy you "with long life" (Psalm 91:3,10, 16, NKJV).
And this is God's promise for you, too!
4. When worried about your safety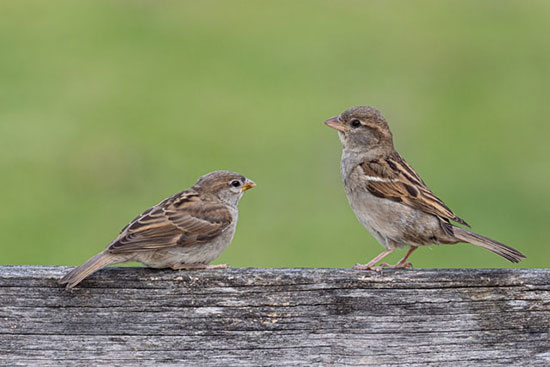 To show just how much Jesus watches to ensure we are kept safe, He pointed to God's watchcare for sparrows.
"Are not two sparrows sold for a penny? And not one of them will fall to the ground apart from your Father. But even the hairs of your head are all numbered. Fear not, therefore; you are of more value than many sparrows" (Matthew 10:29-31, ESV).
In Psalm 91, God also promises to be your shield and buckler. To be your refuge and fortress. That "He shall give His angels charge over you, to keep you in all your ways" (Psalm 91:11, NKJV).
And even though "a thousand may fall at your side, and ten thousand at your right hand" He will not allow evil to "come near you" (Psalm 91:7, NKJV).
So, every time you start worrying about your safety, read Psalm 91.
You'll find there very precious promises of God's watch care for the righteous.
5. When you're afraid of suffering
As human beings in a sinful world, we are bound to experience suffering now and then.
And seeing that this could be one more thing that can worry us as we anticipate it, Jesus left us a promise for it, too. He said:
"I have told you these things so that in Me you may have peace. You will have suffering in this world. Be courageous! I have conquered the world" (John 16:33, CSB).
The Apostle Paul took this promise seriously, and it worked for him.
In his suffering, he prayed to God and asked Him to remove it. God's response to him was, "My grace is sufficient for you, for My strength is made perfect in weakness" (2 Corinthians 12:9-10, NKJV).
So, with God's help, he dealt with his anxieties about his difficult situation until he could say:
"Therefore most gladly I will rather boast in my infirmities, that the power of Christ may rest upon me. Therefore I take pleasure in infirmities, in reproaches, in needs, in persecutions, in distresses, for Christ's sake. For when I am weak, then I am strong" (2 Corinthians 12:9-10, NKJV).
And through prayer and trust in God, you, too, can have such strength even in the hardest situations.
6. When faced with a difficult task or decision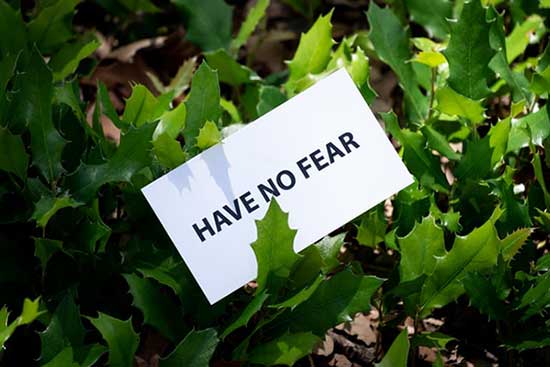 At times, we are faced with big decisions that we need to make—times when there's so much at stake that we fear making the wrong decision, or not choosing the best option.
This could be a decision on a business deal. One that either means big profits for your company or bankruptcy.
Or you may be required to take on a responsibility that you feel unprepared for. Like becoming a new parent. Or taking on a new, demanding job.
In times like these, God says:
Do not fear, for I am with you; do not be afraid, for I am your God. I will strengthen you; I will help you; I will hold on to you with My righteous right hand (Isaiah 41:10, CSB).
And this is not the only place that God tells us not to fear.
Depending on what Bible translation you use, there are so many times in the Bible when God tells us "Do not fear" or "Do not be afraid."
This tells you that there's no need to fear because God's got your back!
7. When harassed by guilt and shame
You may be worried that God will not accept you because of your past.
Maybe you have gone through all these promises in this post, and thought they don't apply to you because of things you have done. It could be you've made mistakes that you have regrets about.
Whether only you know about them or the whole world knows about it, know that God knows, too. And the good news is that He doesn't want you to keep worrying over whether or not He accepts you.
All He wants you to do is come to Him as you are, confessing your sin to Him in repentance. A good example of such repentance is found in Psalm 51.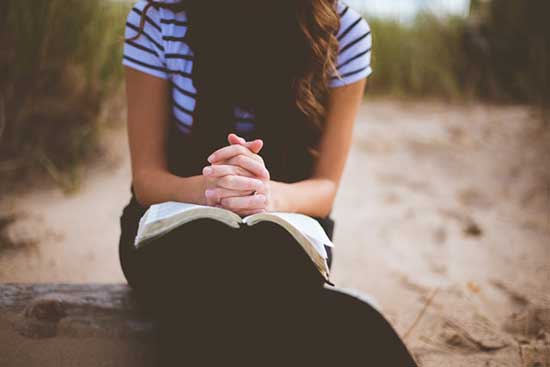 And His promise to you is:
"I, even I, am the one who wipes out your transgressions for My own sake; And I will not remember your sins (Isaiah 43:25, NASB).
And whenever you find yourself doubting His forgiveness and acceptance, hear Him saying to you:
"Let not your heart be troubled; you believe in God, believe also in Me" (John 14:1, NKJV).
Believe Him when He tells you that all these promises can be yours, too, if you trust Him. Trust Him as the one who has your best interest at heart. The One who has you under His constant watch care because you are His.
He is the One who tells you, "Fear not, for I have redeemed you; I have called you by your name; You are Mine" (Isaiah 43:1, NKJV).
And as you go on to live your life fearless and worry free, always remember Jesus sends you out each day saying:
"Peace I leave with you. My peace I give to you. I do not give to you as the world gives. Don't let your heart be troubled or fearful" (John 14:27, CSB).
Want to learn how to grow in a trusting relationship with Jesus? Sign up for your free bible study today!
Questions about Adventists? Ask here!
Find answers to your questions about Seventh-day Adventists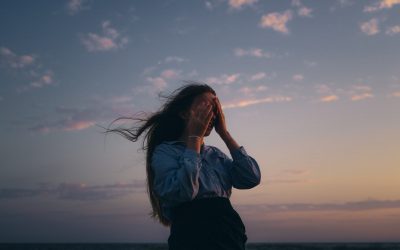 How to Challenge Anxious Thoughts In many cases, we worry over things that never actually happen, or our worries are triggered by very harmless situations. This post will show you how you can take time to think rationally through things that worry us. Then we can see...
Didn't find your answer? Ask us!
We understand your concern of having questions but not knowing who to ask—we've felt it ourselves. When you're ready to learn more about Adventists, send us a question! We know a thing or two about Adventists.
hbspt.forms.create({ region: "na1", portalId: "4189584", formId: "2c5cc200-f48b-4b98-85e0-5ee58283d9ff" });