What the Bible Says About Grief—and how to find hope
Grief is an unfortunate part of the human experience. We all come into contact with it one way or another. However, through the Bible, we can find verses, knowledge, and support for ourselves and our loved ones who are grieving.. Ultimately, the Bible is a source of hope that we can cling to for the future.
Together, we are going to cover:
If you are experiencing grief, anticipating grief, or looking for ways to comfort your loved ones through their grief, this page will help you do so with the Bible as your guide.
First, let's talk about where grief came from and what causes it.
What causes grief?
Grief occurs when we experience some kind of loss. As Bible believers, we have a distinct perspective on loss and its role in human life. This largely concerns how loss entered the world in the first place.
So why do we, as humans, experience loss?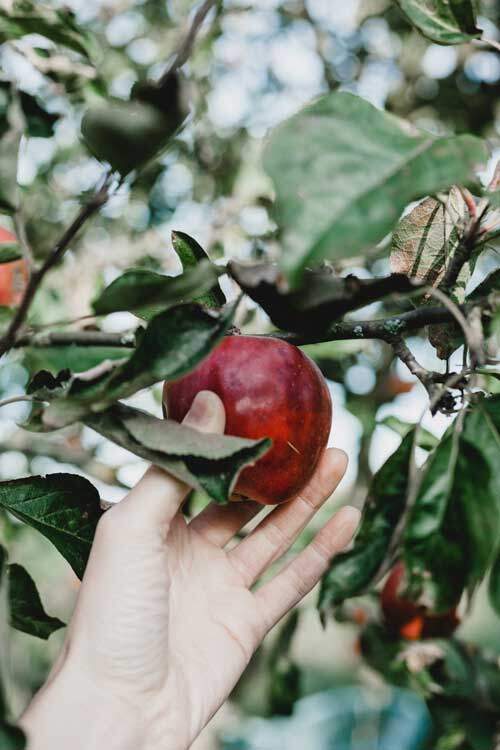 In Genesis 3, we can read about the very moment when loss began.
When Adam and Eve separated themselves from God and sin entered the world, loss entered the world too.
In that moment, not only did Adam and Eve have to grieve the loss of their position in the Garden of Eden and their immortality, but God also knew that he would have to grieve the death of His own Son in order to save humanity.
Ever since, we have all had to experience grief in one way or another.
These feelings of loss were never a part of God's plan.
In fact, God's original plan for humanity was for us to live abundantly and everlastingly, without pain, suffering, and loss.
And in His lovingkindness, God found a way for this plan to still occur—through His Son, Jesus.
Yet until Jesus returns, loss is still rampant in this sinful world. There are many types of grief, and getting a basic understanding of each one can help us understand ourselves better.
What are the different types of grief or reasons for grieving?
There are many different kinds of grief that we might experience.
And while there is no way that we can cover every example or type of grief, these are some primary types that we will discuss together:
Grieving the loss of people
Grieving the loss of possessions
Grieving the loss of position
Grieving the loss of the past
Grieving the loss of people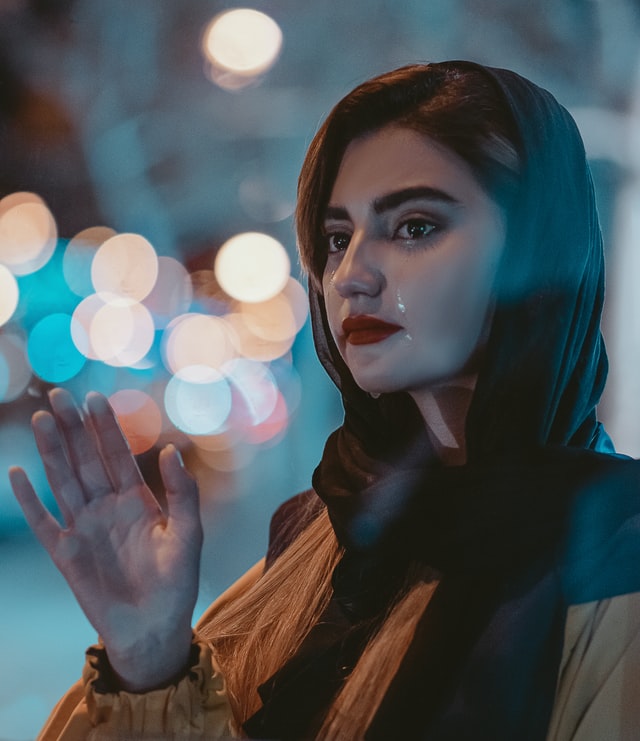 This is the first, and most obvious, form of grief.
When most of us hear the word "grief," the first thing that pops into our heads is loss of life.
Indeed, this makes sense. Losing someone to death is a major source of grief.
Yet, let's also consider that there is more than one reason for someone to grieve.
Mourning the loss of someone could also occur after:
Having a falling out with a friend
Becoming estranged from someone you care about
Breaking up with your significant other
Experiencing a difficult divorce
All of these situations warrant grieving.
Notice that these can apply to many different kinds of relationships, not just familial or romantic ones.
We also grieve when we experience a loss of some kind that concerns our peers, coworkers, teachers, classmates, neighbors, old friends, or even acquaintances.
However, grief doesn't always involve people.
What if we told you that grief can involve our possessions too?
Grieving the loss of possessions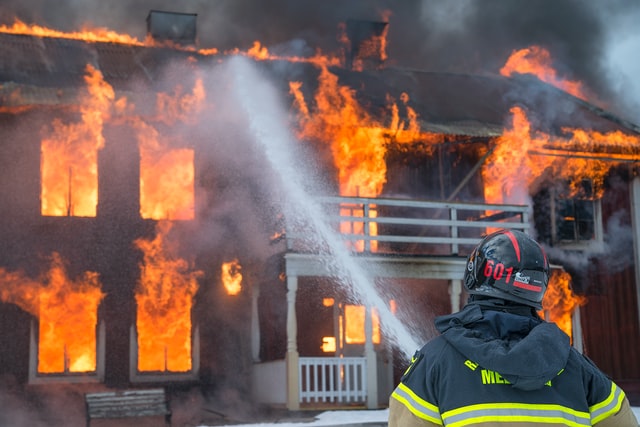 This grief is a tangible one.
Instead of the loss of a human relationship, grieving the loss of our possessions means that something is physically gone from our lives.
Is it materialistic to grieve our physical possessions?
Of course not.
This kind of loss often comes with a devastating and traumatic event such as:
A robbery
A natural disaster (Hurricane, Flood, Tornado, Earthquake, Fire, etc.)
A forced evacuation
An unexpected employment termination
An economic disaster
 
We can grieve our homes, jobs, heirlooms, photos and items attached to memories, personal documents, and even money.
Some of these things can also apply in the next category of grief.
Grieving the loss of position
The loss of position can mean both geographical position and social position.
For example:
Leaving your home and moving to an unfamiliar place
Losing your job or being demoted
Losing custody of your children
Ending a marriage or serious relationship
These major life changes impact our "positions" in our lives: the place we identify with, the job that gives us purpose, fatherhood or motherhood, our role as a boyfriend, girlfriend, husband, or wife, etc..
When the way that we live shifts dramatically, we often grieve both the loss of position and the loss of identity.
Which brings us to our last type of grief.
Grieving for the past
This kind of grief brings all the others together.
In fact, not one of these different griefs is isolated. They often overlap with each other.
When we mourn for the past, we can lament for the people we used to know, the job we used to have, the place we used to live, the things we used to possess.
However…
This kind of grief is different.
When we grieve for the past, we also grieve for ourselves.
Examples of when you might grieve for your past self include experiencing the loss of your:
Physical health
Emotional health
Youth
Personality
Optimism
Hope
Faith
Certainty
When we experience changes and compare ourselves to the past, we grieve for the person that we were.
Any of the above types of grieving aren't easy to experience, but grief is something that all humans experience at one point or another.
Thankfully, the Bible gives us examples to show us how to grieve, how to cope with grief, and how to have hope for the future.
Examples of grief in the Bible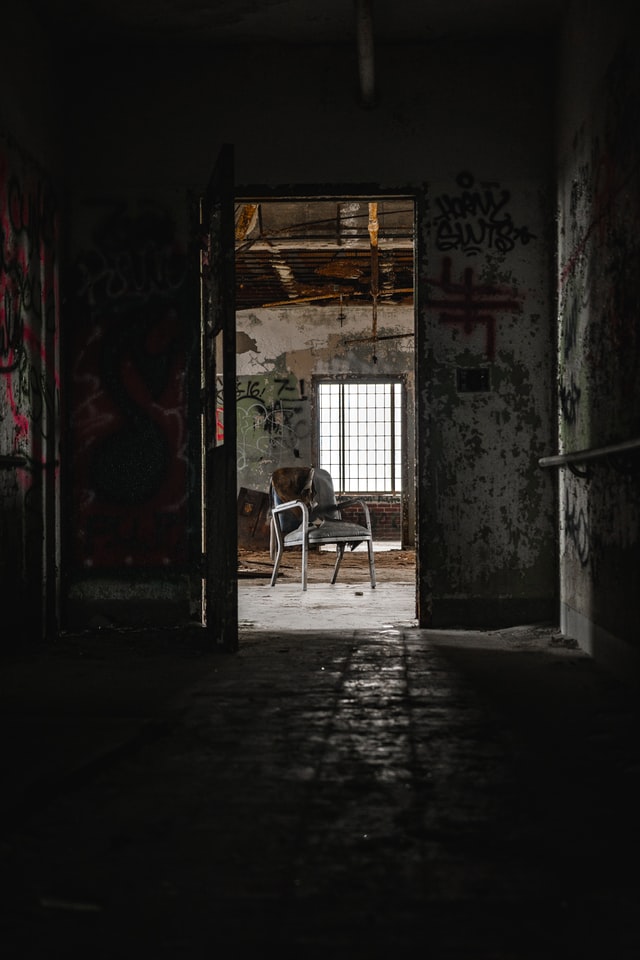 The people in the Bible are human just like we are. They experienced many different kinds of grief.
In fact, there is an entire book of the Bible dedicated to grieving:
Lamentations.
The name of the book is itself an ode to grief, since it comes from the word "lament," which means to express grief or sorrow in a passionate way.
In this book, the people of Jerusalem are exhibiting all of the losses that we discussed. They are grieving their lost possessions, their city, their temple, and their loved ones, all of which the Babylonians took from them.
Even though we aren't experiencing that same kind of trauma, we can look to the Israelites to understand that grief is something we all experience.
And it's never easy.
When we grieve, God can sometimes feel far away.
The Israelites certainly felt that way:
"My soul is bereft of peace;
I have forgotten what happiness is;
so I say, 'My endurance has perished;
so has my hope from the Lord'" (Lamentations 3:17-18, ESV).
In some of the poetry that makes up Lamentations, God's people feel abandoned and hopeless, as many of us do when we lose someone or something important to us.
The book of Lamentations isn't the only place in the Bible where people grieve.
Several Bible characters exhibit many of the different types of grief:
Job experienced all types of loss, as he lost his family, his health, his possessions, his positions, and, briefly, his faith.
King David lost loved ones, nearly lost his life, and experienced many crises of faith.
King Solomon wrote an entire book about the meaninglessness of life and aging. He grieved for his past.
Elijah lost his faith and even asked God to take his life from him.
But praise God, the story does not end there.
Even when the world seems full of hopelessness and tragedy, God's Word and His promises are a beacon of hope.
How to overcome grief using the bible
Overcoming grief is less about cutting the grieving process short and more about finding ways to cope with grief using the Bible. Grief isn't meant to be overcome quickly. It is normal and human to grieve.
That being said…
The Bible does show examples of how to grieve in a healthy way and to eventually embrace hope for the future.
Consider the followings items as ways that we can cope with and overcome grief:
Cry out to God.
Share your grief with others.
Turn to Jesus for empathy.
Find hope for the future in the Word.
Each is important for the grieving process.
However, by looking at these more carefully, we can find out how each one is unique.
Cry out to God.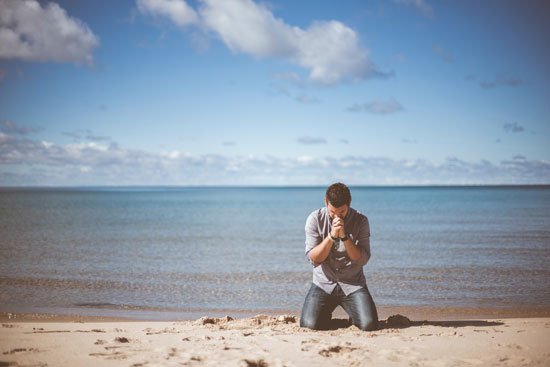 Crying out to God is an essential part of the grieving process.
It is not sinful or disrespectful to cry out to God in hopelessness, anger, or need.
In fact, the Psalms of David are packed with these kinds of expressions.
In Psalm 102, David begs God to listen to his cries:
"Hear my prayer, O Lord;
let my cry come to you!
Do not hide your face from me
in the day of my distress!
Incline your ear to me;
answer me speedily in the day when I call
For my days pass away like smoke
and my bones burn like a furnace" (Psalm 102:1-3, ESV).
Not only is David desperate for God, but he also is aware of his humanity.
He feels as though his life is hopeless and that his days are nothing but smoke.
In another Psalm, David asks God to consider his tears and remember them
"Record my misery; list my tears on your scroll. Are they not in your record?"(Psalm 56:8, NIV).
Sometimes, the act of crying out to God is the first step in acknowledging loss: moving out of numbness and into fully feeling our grief.
Share your grief with others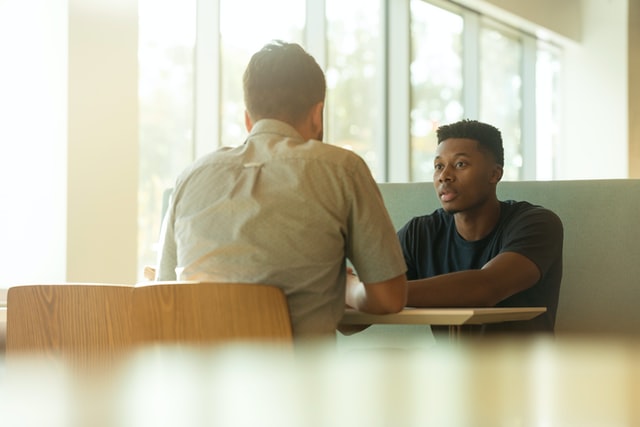 Everyone grieves differently.
But for many of us, sharing our grief can help us process loss.
In his letter to the church in Galatia, Paul writes that it is important for members of the early church to comfort one another just as Jesus would:
"Carry each other's burdens, and in this way you will fulfill the law of Christ" (Galatians 6:2, NIV)
We are called to bear each other's grief and to have our grief borne by others.
Finding a support system that will do this is a good way to process grief out loud.
Turn to Jesus for empathy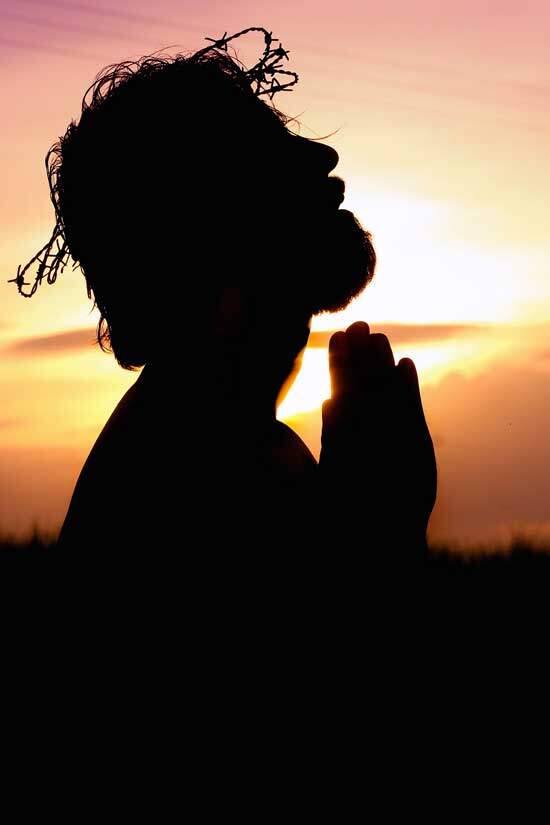 The very first person we should turn to for comfort in grief is Jesus.
Jesus provides both an example of grief and hope for the grieving.
Jesus, the Savior of the world, grieves too.
The story of Lazarus' death is a good example.
In John 11, Jesus hears of the death of His close friend Lazarus, and He grieves for him:
"Jesus wept" (John 11:35, ESV).
In the shortest verse of the Bible, we see Jesus grieving for His dead friend even though He has the power to bring him back to life and does just a few verses later.
Jesus knows grief.
He has experienced it firsthand.
The prophet Isaiah even writes that Jesus is a "man of sorrows and acquainted with grief" (Isaiah 53:3, ESV).
However, in the next verse, Isaiah also writes that Jesus bears our grief and carries our sorrows (Isaiah 53:4).
We can depend on Jesus when we are grieving, and we can know that He truly empathizes with us.
Jesus is the ultimate bearer of grief and bringer of hope.
Find hope for the future in the Bible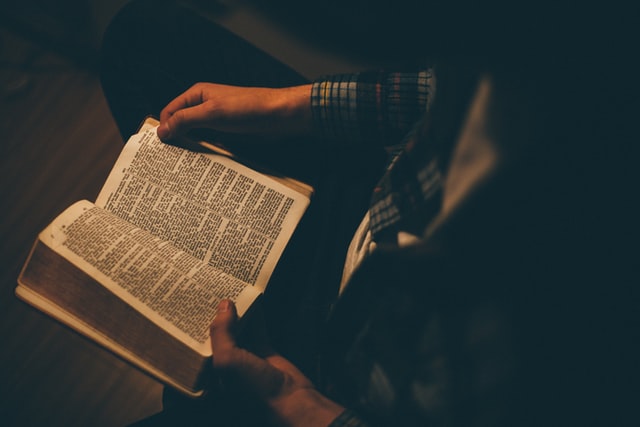 Though we will almost certainly face grief that feels unbearable in our lifetimes, we can grieve as people who have hope.
The Bible assures us that there is hope for the future. A future where there is no more death:
"Weeping may stay for the night, but rejoicing comes in the morning" (Psalm 30:5, NIV).
"I will deliver this people from the power of the grave; I will redeem them from death. Where, O death, are your plagues? Where, O grave is your destruction?" (Hosea 13:14, NIV)
"He will wipe away every tear from their eyes, and death shall be no more, neither shall there be mourning, nor crying, nor pain anymore, for the former things have passed away" (Revelation 21:4, ESV).
One day, Jesus will wipe all tears from our eyes, and we will live together, sorrow free, in a renewed world.
If you are grieving or know someone who is grieving and want to know more about grief in the Bible, check out these Bible studies.
Questions about Adventists? Ask here!
Find answers to your questions about Seventh-day Adventists
No Results Found
The page you requested could not be found. Try refining your search, or use the navigation above to locate the post.
Didn't find your answer? Ask us!
We understand your concern of having questions but not knowing who to ask—we've felt it ourselves. When you're ready to learn more about Adventists, send us a question! We know a thing or two about Adventists.
hbspt.forms.create({ region: "na1", portalId: "4189584", formId: "2c5cc200-f48b-4b98-85e0-5ee58283d9ff" });