Prayer—What Is It and How Do I Do It?
Prayer is a simple act of faith with powerful life changing effects. It's talking to God and opening your heart to Him, just like you would open your heart to a friend.
This article will cover what the Bible says about various concepts of prayer.
Here are six things you'll learn:
If it's your desire to learn more about prayer, you are not alone.
In fact, Jesus' own disciples once asked Him to teach them how to pray. And He is just as willing to teach us today as He was willing to teach them then (Luke 11:1).
Let's begin with the definition.
What is prayer?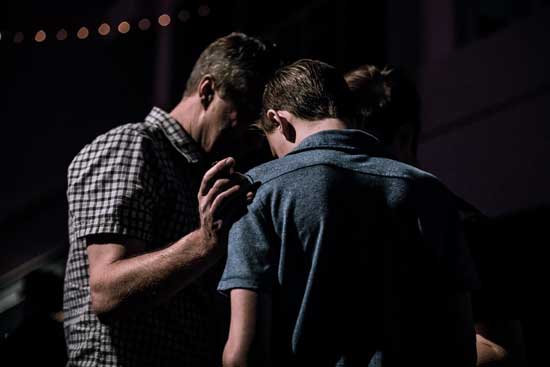 Prayer is talking to God as to a close friend, opening your heart to Him as your confidant. Through prayer, He can become your closest friend as Abraham "was called the friend of God" (James 2:23, NKJV).
This is what Hannah, Samuel's mother, did when she was praying for a baby boy and God answered her prayer (1 Samuel 1:9-13).
Prayer is connecting with God. And you can have it anytime, anywhere, anyhow, alone, or with a group.
We find an example of such communion in Enoch who "walked with God: and he was not, for God took him away" (Genesis 5:24, NKJV).
This doesn't mean that he literally "walked" with God. Rather, he kept in touch with Him everywhere he went and in everything he did.
Just like you'd do with your best friend. You'll keep updating him on all your encounters: where you are, what you are doing, the people you meet, and also enjoy seeing their reactions and opinions on what you are sharing with them.
And on the other hand, you'll love it if they too share their experiences with you.
It's how tight friendships are made, right?
And that's exactly how it should be in our relationship with God. We talk to Him about our everything, and He speaks to us in various ways such as:
His Word when we study the Bible
Nature and all of God's creation
His providential guidance, offering divine foresight and intervention
The counsel of other believers
Impressions that He puts in our hearts as we pray to Him according to His word
Another example of a man who made God His friend is Moses.
The Bible tells us that "the Lord spoke unto Moses face to face as a man speaks to his friend" (Exodus 33:11, NKJV).
God is always seeking to commune with us. To connect with each of us in the most personal and intimate way. A connection so strong, and so close as any human tie.
And the best news is that the privilege of having this kind of connection with Him is yours, too!
Now, let's see the role of prayer in developing such a trusting relationship with God.
What is the importance of prayer?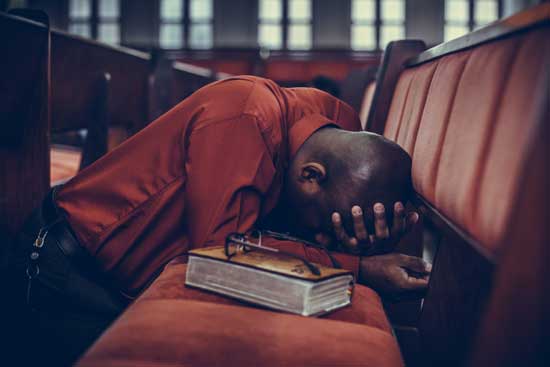 Prayer opens communication with God. We human beings are born into a world that is ruled by the devil, who is described as "the god of this world" (2 Corinthians 4:4, NKJV).
The Bible tells us that we can do nothing without Divine help, since God is our creator and sustainer. And if we have no relationship with our Creator, we will live and die as Satan's captives (John 15:5).
But God is all powerful. Only He can defeat Satan. And through prayer, we can reach out to Him for help, and be enabled to confront the things that face us (Philippians 4:13).
We are involved in a spiritual warfare "against spiritual wickedness in heavenly places" (Ephesians 6:12, 18, NKJV). But we are assured victory when we present all our requests to God.
God is always waiting to grant our needs. Oftentimes, people go through difficulties trying to do everything on their own, not considering that they could be giving everything to God in prayer, asking for His guidance.
God wants and promises to help us, but He respects free will. By asking Him through prayer, we demonstrate that we want God involved in our lives. His promise to us is that we "ask and it shall be given" (Luke 11:9, NKJV).
He hears and answers our prayers. We don't have to feel helpless about our problems when God is ready to listen and grant us divine assistance (Psalms 65:2).
He cares for you.
The Bible tells us to "cast all [our] care upon Him; for He cares for [us]" He has promised to "supply all your need[s]" (1 Peter 5:7; Philippians 4:19, NKJV).
All heaven is waiting to hear us presenting our petition before God through prayer.
How does prayer "work"?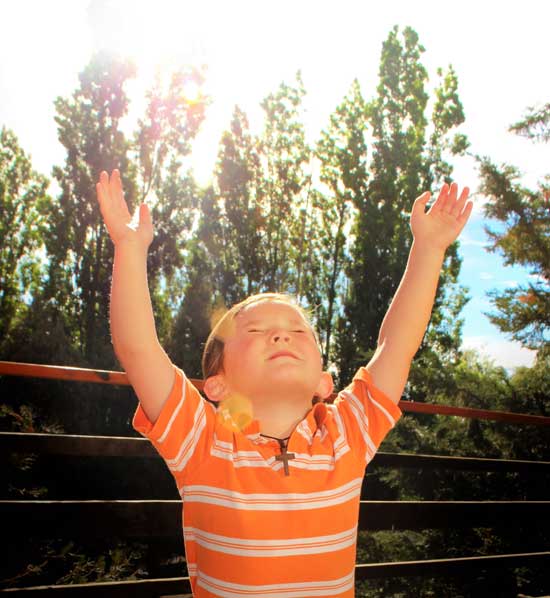 When we say our prayers to God, all of heaven cooperates with us to bring our petitions before God. We'll see how:
Prayer is a way for humans to stay connected with God. But the Bible says that our "iniquities have separated us from God" (Isaiah 59:2, NKJV).
That's why we need an intentional link on our part to connect us to God.
First, the Holy Spirit helps us to present the prayer before God in an acceptable way. He "makes intercession for us" (Romans 8:26-27, NKJV). He does this by working on our hearts, helping us to pray sincerely, with gratitude, and according to God's will.
Then Angels bear our prayers to heaven. The Bible refers to them as "ministering spirits sent forth to minister to [us] who will be heirs of salvation" (Hebrews 1:14, NKJV).
Even the childish needs of little children are carried to heaven by angels.
That's why Jesus cautioned that little children should not be despised because "in heaven their angels do always behold the face of My Father" (Matthew 18:10, NKJV).
After the Angels take our prayers before God, Jesus takes them up as our only "mediator before God and men" (1Timothy 2:5, NKJV).
God's love for us is so great and unconditional. And no matter how good we could be, we could never earn such great love from Him. So, it's not because of our goodness that we are accepted before God but because of Christ's righteousness.
Just like the priests used to burn incense while the people prayed outside the sanctuary (Luke 1:10).
The sweet smell of the incense would ascend together with the prayers. So Christ mixes our prayers with His righteousness to make them acceptable before God.
He shows that He paid the price for our sins, reconciling us to God by His blood that was shed at Calvary for our salvation.
This is what makes us "accepted in the beloved" (Ephesians 1:6, NKJV). Now, you understand why Jesus said, "whatever you ask of the Father in My name, He may give it to you" (John 15:16, NKJV). He is our only mediator before the Father.
But asking in the name of Jesus does not mean just mentioning Jesus' name in our prayers. It involves praying in the mind and Spirit of Jesus while believing in His promises.
God "the Father Himself loves you" (John 16:27, NKJV). He is eagerly waiting to hear us talk to Him. Just like a father enjoys hearing his child talk to him about anything.
They can talk about their little joys and frustrations, or just their expression of love and appreciation for their father's care, protection, or simply their comforting presence.
You too can talk to God about the simplest or most complicated things in your life. And He'll gladly answer you in His great wisdom, as He sees fit.
The answers to the prayers follow the same cycle from God, to Jesus, to the angels, and lastly to you (Revelation 1:1).
As you have seen, each of us has the privilege of praying to God, just as a child can approach his father in the most personal way. In the book of Hebrews, we read that we can "come boldly unto the throne of grace, that we may obtain mercy, and find grace to help in time of need" (Hebrews 4:16, NKJV).
Human intervention isn't needed in the prayer cycle. The Bible doesn't ask us to pray through saints or priests. Instead, it warns us against praying to or worshiping through the dead, even if they were considered saints (Isaiah 8:9).
Does God always answer our prayers exactly as we asked Him to?
God answers all our prayers. But sometimes the answers aren't exactly what we specified. But that doesn't mean we didn't get what we needed.
At times, we "do not receive, because [we] ask with wrong motives" (James 4:3, NASB). Especially when we use God's blessings on things that do not glorify Him. Like spending them on vain things or in things that harm us or others.
God is too wise and loving to give us things which work against our best interests.
So instead of what we asked for, He gives us what's good for us and what will glorify Him most.
And as disappointing as this could be, the seemingly unanswered prayer is often a blessing in disguise.
God also delays in answering our requests sometimes. It may be that the timing is not the best yet. But when the right time comes, He usually comes through just when we need it most.
Blessings delayed are not blessings denied. We need patience. God loves us, and the Bible assures us that "no good thing will He withhold from them that walk uprightly" (Psalms 84:11, NKJV).
How many times should I pray in a day?
As many times as you can. If you have a trusted friend, you will not want to limit your time with him. You will want to talk to him as many times as possible.
We are encouraged to "pray without ceasing" (1Thessalonians 5:17, NKJV).
This doesn't mean that we should devote every moment of our days to kneeling down in formal prayer. Instead, we should be in constant communication with God (Romans 12:12). We can do this by giving thanks to God for the blessings that He has given us, and involving Him in all that we do and seeking to be in harmony with His will (1 Thessalonians 5:18).
But it's good to have a number of times in a day that we dedicate to prayer. Here are some examples of when people had specific hours of prayer in the Bible:
Daniel used to "pray three times in a day" (Daniel 6:10, NKJV).
The Psalmist also said, "evening, and morning and at noon will I pray" (Psalms 55:17, NKJV).
In the old temple times "the people were praying outside at the time of incense" (Luke 1:10, NKJV).
The disciples "Peter and John went to the temple in the hour of prayer being the ninth hour" (Acts 3:1, NKJV).
It is good to have specific times for prayer for accountability purposes. That way, it's easy to notice when we miss our prayer times. In fact, it can become one of our good habits.
So, whenever we miss saying our prayers, we will notice it. Then we can go back and see what distracted us, and get back to communicating with God. We communicate with Him by talking to Him in prayer, and listening to His voice when we read the Bible.
In all our situations, we can pray. And we can do it anytime.
Paul tells us that "in everything by prayer and supplication with thanksgiving let your request be made known to God" (Philippians 4:6, NKJV).
Where should I pray?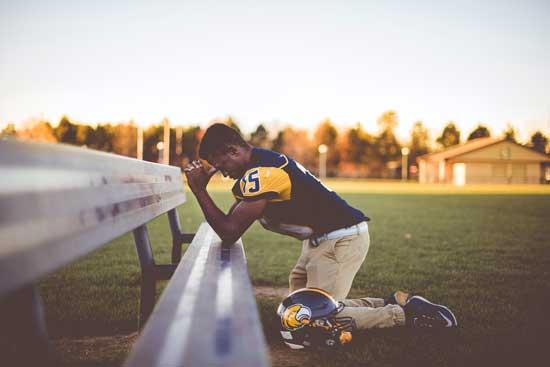 You can pray anywhere.
But it can still be a good idea to have a specific place for praying. Because as we associate this specific location with the place we come to commune with God, it inspires reverence in us every time we approach the place. So we tend to take our prayers more reverently.
Jesus had a favorite place where He often went to pray. The Bible tells us that before His crucifixion, He "went as was His custom to the Mount Olives" to pray (Luke 22:39, NKJV).
The church is a good place to pray. In fact, Jesus said that the temple (church) is "called the house of prayer" (Matthew 21:13, NKJV).
But you can also pray at home, in prayer rooms, or wherever you feel your need for God's help. Even while on a busy street, you can whisper a prayer to God with the assurance that He will hear and answer it.
Here are biblical examples of some places people prayed:
"Jonah prayed unto the Lord His God out of the fish's belly" (Jonah 2:1, NKJV). Imagine if he was to wait until he gets to the temple or prayer room. Would he have survived?
Nehemiah silently "prayed to the God of heaven" before the King (Nehemiah 2:4, NKJV).
Jesus prayed while He was on the cross, "Father, into your hands I commend my spirit" (Luke 23:46, NKJV).
Paul and Silas prayed while in prison: "And at midnight Paul and Silas prayed… and the prisoners heard them" (Acts 16:25, NKJV).
Whom should you pray with?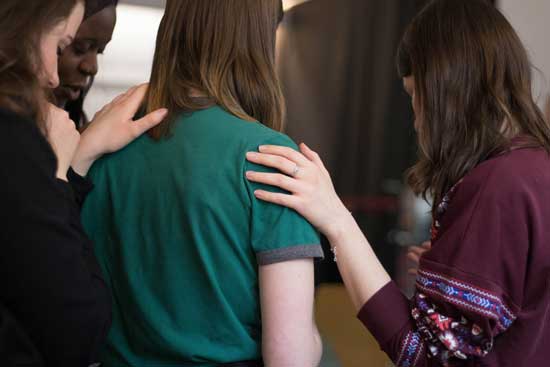 You can have individual, private prayers or you can pray with others corporately as a group.
Group/corporate/public prayers
These are prayers offered in unison by more than one person and at the same time. They could be in the same location, or they can even do it remotely and connect through communication devices like Zoom.
In most cases one person prays on behalf of the rest, or they take turns praying for each other. Though there are times when all people pray quietly at the same time.
But why are public or group prayers important?
Group prayers unite the group members with each other and with God. Members feel that they are not alone in their struggles. They're comforted and consoled by others even as they seek the help of God.
Have you ever had a problem, then someone offered to pray with you to God for a solution? Wasn't it a blessed experience?
The Bible tells us that even Jesus Himself longed for His friends to pray with Him in His most trying moment just before His crucifixion.
Matthew tells us that He became "sorrowful even unto death." Then He took three of His disciples; John, James and Peter as prayer partners and told them, "stay here and watch [pray] with me" (Matthew 26:38, NKJV).
Here are some factors to consider when praying as a group
Public prayers should be kept simple and short so it's easy for others to follow. That way, it's easier for them to keep their thoughts directed at God. This is in line with what Jesus said when He told us not to keep repeating ourselves while praying since we will not be "heard for much speaking." And because God already knows our needs, we don't need to explain it in many repetitive words (Matthew 6:7; Ecclesiastes 5:3, NKJV).
Use a language that everyone involved understands. If not, then ensure there is a translator (Acts 14:16).
Don't confess your private sins in public for everyone to hear. And don't mention private confessions from a brother or sister. These should be reserved for private prayer sessions as discussed below.
Private/personal prayers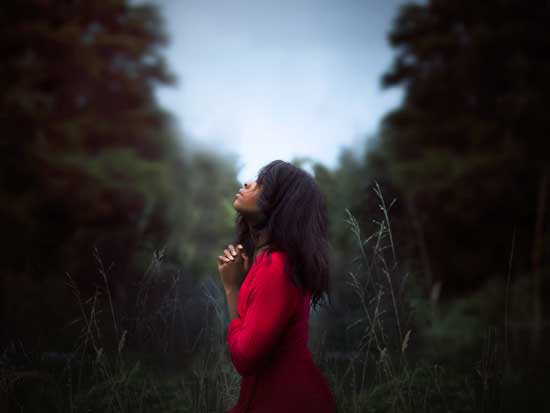 This is where you pray alone, just between you and God. It's normally done in a secluded place, privately. Though you could also have a private prayer even while standing within a crowd of people. It's to Whom your mind is directed that counts.
Jesus said, "when you pray enter into your own room, and when you have shut your door, pray to your Father who is in the secret place" (Matthew 6:6, NKJV).
Why are private prayers necessary?
Sometimes, all we need is to be alone with God to just pour our hearts to Him.
Just like we can do with a close friend—even though we often talk in a public place, sometimes we need to talk with them in a private place. Times when we need to share something of a heavier subject matter, or if we need to work on an issue together and concentrate.
We read that even Jesus often "departed into a lonely place, and there prayed" (Mark 3:35, NKJV).
When you feel no one understands you, or if you feel overwhelmed by your sins and life's burdens, you can turn to God and pray to Him since He understands us more than any other person could.
Private prayer time is when we can confess private sins which cannot be mentioned during public prayers.
We find a good example with Jacob, when he was threatened by his brother. Since only Jacob and God understood the details of the sin he had committed against his brother, he sent his family away so that he "was left alone." Then he wrestled with God in prayer until he was forgiven (Genesis 32:24,NKJV).
Also, private prayers can be longer than public prayers. So, you can take your time with God while praying privately, just the way Jesus often "continued all night in prayer to God" (Luke 6:12, NKJV),
Is there a specific position for praying?
There isn't an exact position that we are required to assume while praying. What is most important is that we realize that prayer is talking to the God of all the universe. So, we must have an attitude of reverence every time we pray (Psalms 111: 9).
And God understands our most personal circumstances. He knows that we need to pray while we're driving in our cars, while in the middle of a tough work situation, or while we're rocking a crying baby.
If you have a problem with your knee, you don't have to kneel and endure a season of prayer in pain!
Or if you are in a public place and you feel your need to say a prayer, you can just go ahead in the most unnoticeable way. Just like Nehemiah did while standing before the Persian king (Nehemiah 2:4).
Here are examples of prayer positions in the Bible
Kneeling down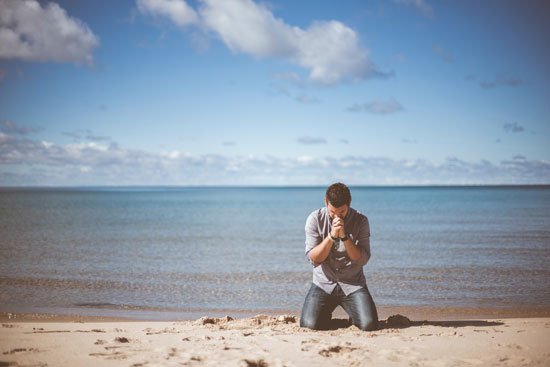 This is the most common reverent position for both public or private prayer. Because kneeling symbolizes respect. So in the context of prayer, it shows acknowledgment of God's authority.
In Luke 22:41, Jesus "knelt down and prayed" (NKJV). And in several instances, the disciples also "kneeled down and prayed" (Acts 9:4; 20:26; 21:5, NKJV).
Paul even says, "I bow my knees unto the Father of our Lord Jesus Christ" (Ephesians 3:14, NKJV).
Of Daniel it is written that he "kneeled down upon his knees three times a day and prayed" (Daniel 6:10, NKJV).
And the Psalmist calls us to "kneel before the LORD our maker" (Psalms 95:6, NKJV).
Bowing down
Bowing down before someone is an act of worship, because it symbolizes submission, gratitude, and respect.
When Abraham's servant saw that his prayer had been answered, "he worshipped the LORD, bowing himself to the earth" (Genesis 24:52, NKJV).
Lifting up hands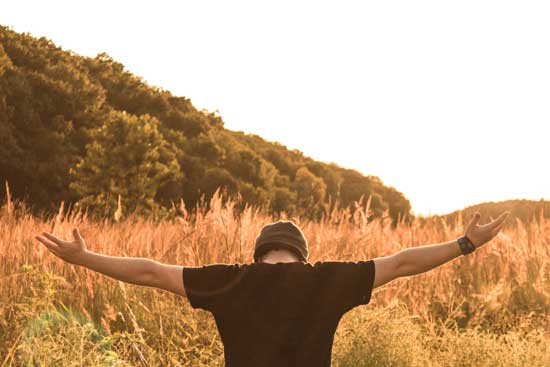 This is a sign of surrender. When we lift up our hands in prayer, we show that we can do nothing unless we receive God's help.
In his letter to Timothy, Paul said that "men [should] pray everywhere lifting up holy hands" (1 Timothy 2:8, NKJV).
Looking unto heaven
When done reverently, looking unto heaven is a sign of dependence on God.
In John 17, Jesus "lifted up His eyes to heaven" and prayed. Also, when He resurrected Lazarus, "Jesus lifted up His eyes" and prayed (John 17:1; John 11:41, NKJV).
And in the story of the tax collector whose prayer was accepted, we are told that he "would not lift up so much as his eyes unto heaven" (Luke 18:13, NKJV).
This means that it was common to look up while praying.
Lying flat
This refers to stretching yourself out on the ground with the face looking downwards. It is a sign of reverence or submission.
Again, we find an example in Jesus for this prayer position. He "fell on His face and prayed" (Matthew 26:39, NKJV). And Ezekiel the prophet also records that he prayed in this position. He says, "I fell down upon my face, and cried with a loud voice and said, Ah Lord God!" (Ezekiel 11:13 NKJV).
This often happened during very sincere prayers, sometimes out of desperation. These people's actions demonstrated their total dependence on God.
Standing
Sometimes you might be in a situation where people are asked to stand during a prayer.
The Bible tells us that Nehemiah prayed silently as he stood before the King (Nehemiah 2:4).
And in the story recorded in Luke 18, both the Pharisee and the tax collector stood while praying (Luke 18:11, 13).
Also in the Old Testament Sanctuary services, the Levites were required "to stand every morning to thank and praise the Lord, and likewise at evening" (1Chronicles 23:30, NKJV).
Sitting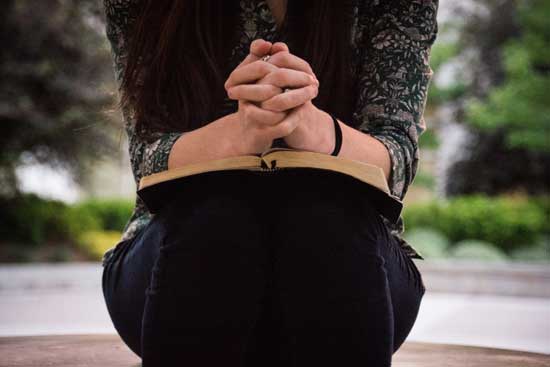 This is the position that King David assumed when he prayed to acknowledge the covenant that God made with him (2 Samuel 7:18,27).
It's not mentioned much in the Bible. But considering that sitting is a common human posture, people must have prayed this way many times.
While laying in bed
This position isn't talked about as much in regards to prayer. But when King Hezekiah was sick and about to die on his deathbed, he "turned his face to the wall and prayed unto the LORD" (2 Kings 20:2, NKJV).
As you have seen in the examples above, there is a way that we should come to pray to God because "the Lord is a great God and a great King above all gods" (Psalm 95:3, NKJV).
But beyond outward positions and manners, God looks for a broken spirit and a humble heart. David says that this, "the Lord will not despise" (Psalms 51:17, NKJV).
What should you pray for?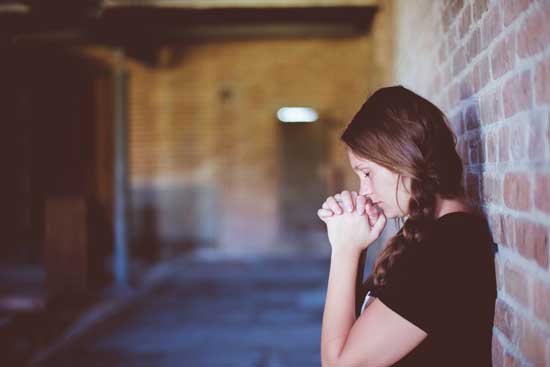 You can pray for anything you need. Your prayer can even be a stream of consciousness, telling God everything that's on your mind.
The Lord does not limit us in what we can talk with Him about. He says, "if you shall ask anything in My name, I will do it" (John 14:14, NKJV).
You should pray for "whatever things [you] desire" even if it looks impossible, "for with God nothing is impossible" (Mark 11:24; Luke 1:37, NKJV).
Here are some examples of different prayers in the bible
Prayer for healing, James 5:14.
Prayer for comfort, James 5:13.
Prayer for guidance, Exodus 33:15.
Prayer for thanksgiving, 1 Chronicles 16:8, 34, Psalms 9:1, 95:1-3, 100:4-5, 105:1,136:1, Luke 17:17.
Prayer for repentance, Psalms 51, 32.
Prayer for prosperity, 1 Chronicles 4:10.
Prayer for enlightenment and understanding God's word, Daniel 10:12.
Prayer for wisdom, James 1:5.
Prayer for protection, Daniel 2:17,18.
Are there prayer models you can adopt?
Yes there are.
We'll look at two in this article: the Lord's prayer and the ACTS prayer models.
1. The Lord's prayer
This model was taught by Jesus Himself to His disciples. Once when they saw Him praying, "one of the disciples said unto Him, Lord, teach us to pray" (Luke 11:1, NKJV).
So, Jesus taught them the Lord's prayer to be used as a model.
It's not just meant to be rehearsed, but to reveal the components of a complete prayer.
In response to the disciples' request, Jesus said "after this manner therefore pray" (Matthew 6:9, NKJV).
Address God as "Father"
That endearing title "our Father" means that we recognize God as the one who brought us into existence. Additionally, it means that we are aware we're members of God's royal family above. We are the children of the most High God and He delights in providing for us.
Our Father in heaven is the only true God; all the other gods are Idols. He alone is the creator of the universe (Jeremiah 10:10,11).
He has also the resources of the universe at his disposal. We can confidently ask him, confess to him and wholly depend on Him as a child trusts its earthly father.
Recognize that God is highly exalted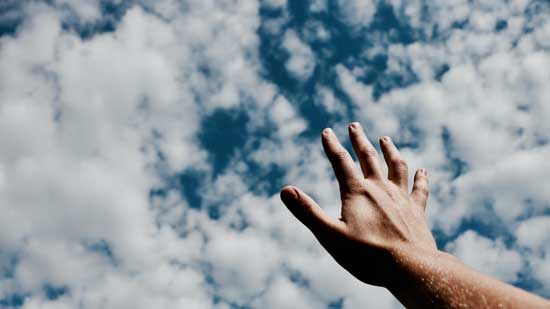 He is our Father but He is also "in heaven" (Matthew 6:9, NKJV). He is far more exalted than our earthly fathers. It means that you don't regard God as a common being since "God is in heaven, and you are upon the earth" (Ecclesiastes 5:2, NKJV).
Show reverence to His holy name
By saying "hallowed be Your name," it means that we revere Him and we should "not take the name of the LORD [our] God in vain." We should not treat His titles lightly for "holy and reverend is His name" (Matthew 6:9; Exodus 20:7; Psalms 111:9, NKJV). We should "stand in awe of Him" (Psalms 33:8).
It also means that we recognize that the name of the Lord represents His character.
"The name of the Lord is merciful and gracious, long suffering and abundant in goodness and truth, forgiving iniquity and transgression and sin" (Exodus 34:5-7, NKJV).
Express your longing for His coming kingdom
To pray "your Kingdom come" is to acknowledge that we want God's kingdom to grow and flourish. And that we want His influence to be spread throughout the earth.
It shows that you are in harmony with heaven, looking forward to the end of this worldly kingdom.
Choosing to submit to God's will
Jesus continued to say, "your will be done on earth as it is in heaven" (Matthew 6:10, NKJV).
This means we submit to the will of God through obedience to His will. Then, like the Psalmist, we will say, "I delight to do your will O My God: yea, your law is within My heart" (Psalms 40:8, NKJV).
This law of God has its origin in heaven. In Heaven "angels do His commandments" (Psalms 103:20, NKJV.)
And God gave us these same commandments through Moses at Mt. Sinai. He wrote it on stone tablets and kept it in the ark of the covenant (Exodus 40:20).
In a vision John saw the temple of God opened in heaven and "there was seen… the ark of the covenant" (Revelation 11:19, NKJV).
So, when we pray that the will of God be done on earth as it is in heaven, we are saying that we are ready to obey God's commandments.
We show that we hate sin and we want to live righteous lives and help others live the same way too by sharing the Gospel with them. By this, we promote the establishment of the kingdom of righteousness.
Present your daily needs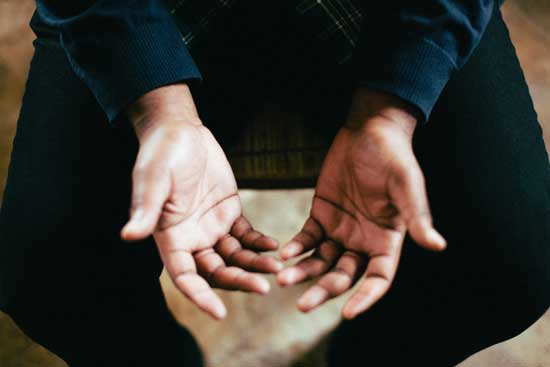 Then we can ask God to "give us this day our daily bread" (Matthew 6:11, NKJV).
Jesus taught the disciples to keep God first before their needs. The first half of the prayer is focused on God as our Father, His name, Kingdom, and will. When you give God the priority in your life, you may then confidently ask Him for your personal needs.
Jesus taught them saying, "Seek you first the kingdom of God and His righteousness and these things shall be added unto you" (Matthew 6:33, NKJV).
And by saying that we pray for "our daily bread" instead of "my daily bread," it means that we need to pray for other people's needs also, not just our own. And that when we are blessed, we need to extend our blessings to bless others too.
Also, He asks us to pray for our daily, not monthly or annual needs. We shouldn't bring tomorrow's problems today.
That's why He advised us to take "no thought for tomorrow" (Matthew 6:34, NKJV).
If God gives us all we'll ever need in life all at once, we'll not feel our need for His help again, and therefore not reach out to commune with Him. That's why He wants to keep providing our needs daily so that we may commune with Him often.
Pray for your spiritual needs
Jesus told His disciples not seek for temporal blessings only.
By asking God to "forgive us our debts" (Matthew 6:12, NKJV), He means the debt of our sins.
But again, we are not to ask for these blessings just for ourselves. He says that we are forgiven as "we forgive our debtors" (Matthew 6:12, NKJV).
This principle is so crucial that Jesus warned us saying, "if you forgive not men their trespasses, neither will your Father forgive your trespasses" (Matthew 6:15, NKJV).
Ask for God's guidance and power to overcome temptation
We need to ask God to keep us from getting into temptations (Matthew 6:13). Having presented to God both your physical and spiritual needs, ask Him to "keep you from falling" (Jude 24, NKJV).
Temptation is not sin but the Devil's enticement to lead us into sin (James 1:13; Matthew 4:1).
The good news is that "God is faithful who will not allow you to be tempted above that you are able; but will with the temptation also make a way to escape" (1 Corinthians 10:13, NKJV). If you ask Him for guidance, you will hear His voice saying, "this is the way, walk you in it" (Isaiah 30:21, NKJV).
But this doesn't mean that we can deliberately place ourselves in places or situations in which we can be tempted and expect God to deliver us. If we do this, we will be testing God, which is wrong (Matthew 4:7).
We should do all that is in our power to answer this petition by placing ourselves where we cannot be tempted, then trust the rest with God.
Ask for deliverance
And if we are tempted, we should pray, "deliver us from evil" (Matthew 6:13, NKJV).
No matter how strong or how long Satan has held you in any kind of sin, Jesus is a mighty deliverer. Isaiah says that "even the captives of the mighty shall be taken away, and the prey of the terrible shall be delivered" (Isaiah 49:24, NKJV).
Our Lord has all the "power… in heaven and in earth," and if you call unto Him, He "will answer, and show you great and mighty things" (Matthew 28:18; Jeremiah 33:3, NKJV).
Acknowledge God's greatness, power, and authority
Finally, we should acknowledge His greatness. By this, we show that we believe He is not limited by anything in heaven and on earth, and that we are sure He will answer our prayers (Matthew 6:13).
2. The ACTS prayer model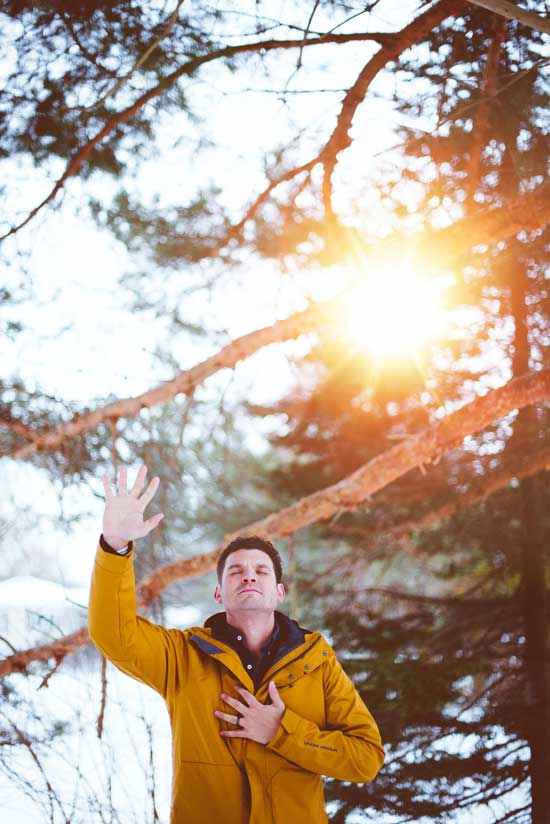 This model is not directly quoted in the Bible but it follows the Lord's prayer model in a way that might be easier for us to understand. A.C.T.S is an acronym for;
Adoration
Confession
Thanksgiving
Supplication
Let's look at each of these aspects in detail.
Adoration
As in the Lord's prayer model the ACTS prayer model begins with adoring God for who He is to us. To adore someone or something is to look at it with fondness. It's to worship something or someone out of love and deep respect.
As we start our prayers, we should "ascribe to the Lord the glory due to His name" (Psalms 29:2, NKJV).
God is our creator, our redeemer, our provider and sustainer. Again, this shows that we know whom we are worshipping.
Confession
All of us "have sinned and fallen short of the glory of God." And "if we say we have no sin we deceive ourselves" (Romans 3:21; 1 John 1:8, NKJV).
We must not only acknowledge our sins but also ask for God's help in overcoming them.
We have the beautiful promise that God "is faithful and just to forgive us our sins and to cleanse us from all unrighteousness" (1 John 1:9, NKJV).
Thanksgiving
Once we have confessed our sins, we can joyfully thank God for answered prayers in the past. Thank Him for His daily care and provision.
We need to cultivate a thankful spirit.
Have you ever helped someone, then they come back to you asking for more without appreciating you for the past assistance? How does it feel?
Therefore, "let us come before His presence with thanksgiving" (Psalms 95:2, NKJV).
Supplication
Supplicating means humbly presenting our needs before the Lord. No matter how big or urgent your need is—just express it to God.
Paul tells us that "in everything by prayer and supplication with thanksgiving let your requests be made known unto God, and the peace of God which passes all human understanding, shall keep your hearts and minds through Christ Jesus" (Philippians 4:7, NKJV).
Following these models gives us a sense of structure while praying. Beyond the structure, here are ten other aspects to consider while praying.
Factors to consider while praying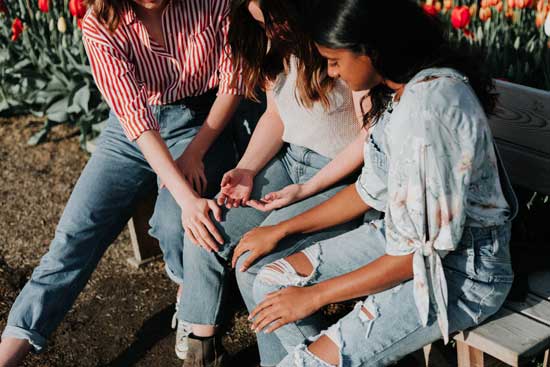 It is true that God hears all prayers yet sometimes we "ask and receive not because we ask amiss" (James 4:3, NKJV). To avoid this, we need to look deeper into our hearts in order to ensure we are in the right attitude and spirit.
Here are 10 things that the Bible asks us to watch out for during prayer:
1. Have the right motive
Ask for things that will bring glory to God. And as James puts it, do not "ask that you may spend it upon your own lust" (James 4:3, NKJV).
2. Do not be overcome with doubt or pessimism
The Bible says that when we pray, we should "ask in faith nothing wavering…. [because] he that wavers… shall receive nothing of the Lord" (James 1:6-7, NKJV). Jesus taught that "when you pray, believe that you will receive them and you shall have them" (Mark 11:24, NKJV).
3. Forgive and reconcile with others
Jesus said that before offering prayer or any kind of offering to God, you should "first be reconciled to your brother, and then come and offer your gift" (Matthew 5:17, NKJV)
4. Humble yourself
God is almighty, therefore, when you appear before Him in prayer "humble yourself…. and He shall lift you up" (James 4:10, NKJV).
5. Be sincere, for God can read the heart of men
Do not ask for something for the right reason while you are planning to use it otherwise. We cannot deceive God. He says "I the Lord search the heart, I test the mind even to give to every man according to his ways" (Jeremiah 7:10, NKJV).
6. Submit to the will of God
Some of our requests if granted would work against us. So we should always leave room for God to answer it as He sees best in His wisdom. Like Jesus at Gethsemane, we need to tell God "nevertheless, not as I will, but as You will" (Matthew 26:39, NKJV).
7. Be persistent and fervent in prayer
The answers to some requests don't come immediately. But that doesn't mean they won't be answered.
To illustrate this, Jesus taught the parable of the friend who came at night. And though his friend didn't want to go out of his way to help him, he persisted in asking for help. Eventually, because of his persistence, his request was granted (Matthew 11:8).
Likewise, if we persist in praying even when answers seem delayed, God will answer at the right time. Because as James puts it, "the effectual fervent prayer of a righteous man avails much" (James 4:16, NKJV).
8. Claim God's promises
The Bible is full of many wonderful promises that God has made to us. And unlike men who sometimes make promises and fail to fulfill them, "all the promises of God in Him are yes, and in Him Amen" (2 Corinthians 1:20, NKJV).
We can claim these promises and trust that He will fulfil them because "God is not man, that He should lie… has He said and shall He not do it?" (Numbers 23:19, NKJV).
9. Don't mistreat others
Did you know that the way you treat the people around you affects your prayers? For example, if you honor your wife, "your prayers will not be hindered" (1 Peter 3:7, NKJV).
10. Practice righteousness and turn away from evil
The Bible says that God's eyes "are over the righteous, and His ears are open to their prayers but… is against them that do evil" (1 Peter 3:12, NKJV).
In fact, it says plainly that any one who "turns away his ears from hearing the law, even his prayers shall be an abomination" (Proverbs 28: 9, NKJV).
The Psalmist also said, "If I regard iniquity in my heart, the Lord will not hear me" (Psalms 66: 18, NKJV).
And Jesus taught us saying, "If you abide in me, and my words abide in you, you shall ask what you will and it shall be done unto you" (John 15:7, NKJV).
Jesus is a friend who sticks closer than a brother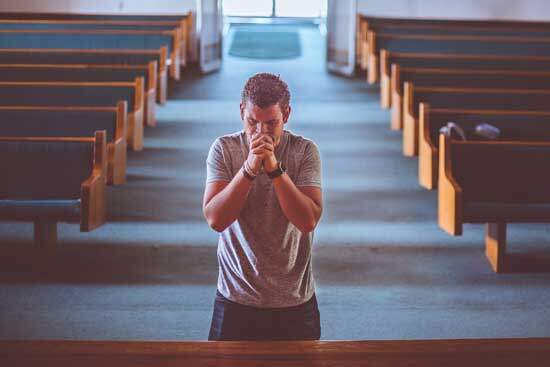 As we've seen, it's by praying that we commune with God. We pour out our deepest needs and desires to Him with the assurance that He will answer according to His will.
So, don't keep struggling with your life's burdens when God would gladly help you if you commit them to Him. He says:
"Come unto me all you that labor and are heavy laden and I will give you rest" (Matthew 11:28, NKJV).
All heaven is eagerly waiting to hear your simple, and sincere prayers. God wants to commune with you. And we are assured that "whoever shall come unto Him shall in no wise be cast out" (John 6:37, NKJV).
Have faith that God hears all prayers and answers them all according to His will. Miracles still happen even today, in answer to prayer. And He is waiting to hear yours, too.
He is "a friend who sticks closer than a brother." Also, "He is very compassionate, and of tender mercy" (Proverbs 18:24; James 5:11, NKJV).
There are many resources you can use to enrich your prayer life. Resources like:
Just as building a friendship with people is a process, building a friendship with God is a process too.
God is inviting you to begin it even today by saying a prayer. Then as you progress each day, step by step, you will see that as you continually draw closer to Him, He also comes closer to you too (James 4:8).
Questions about Adventists? Ask here!
Find answers to your questions about Seventh-day Adventists
Trust in God: The Key to Health You May Be Missing Who can we trust? The desire to trust is hardwired in us from our earliest years. Ideally, our parents will have built a foundation of trust through their care for us. But unfortunately, human beings break trust. It...
Didn't find your answer? Ask us!
We understand your concern of having questions but not knowing who to ask—we've felt it ourselves. When you're ready to learn more about Adventists, send us a question! We know a thing or two about Adventists.