Why Is There Good and Evil in the World?
Good and evil are opposites. They have nothing in common and are constantly in conflict.
Good is how the world started.
God created everything to be good and to be perfect.
Yet even in this perfection, the opposing side of evil came to be. But this evil didn't start on Earth. It began in heaven when an angel —a created being— became jealous of his Creator God. And it continues today and prompts us to wonder:
We find the answers to these questions in the Bible. Let's get started.
All good comes from God
God Himself is good. So everything He does or creates is also good.
God is love.
"Anyone who does not love does not know God, because God is love" (1 John 4:8, ESV).
God is perfect. He is loving. He is just and merciful and kind. He is all-powerful and all-consuming. And though that barely scratches the surface of what it means for God to be loving, it's a starting point for us to better understand.
God knew we would struggle to understand what it meant to be good, so He gave us the Bible—the roadmap for what it means to be good.
"He has told you, O man, what is good; and what does the Lord require of you but to do justice, and to love kindness, and to walk humbly with your God?" (Micah 6:8, ESV).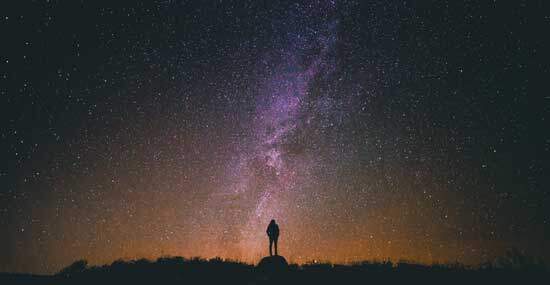 Our main source for what it means to be good is found when we read the Ten Commandments, which were given to Moses by God and are found in the book of Exodus.
God reveals to Moses His character and what it means to live like Him. It can be summed up like this:
We learn He is the only true God, and He is worthy of our praise.
We learn He wants to spend time with us.
We learn He wants us to love Him, ourselves, and each other.
But note, the commandments are not simply a list of dos and don'ts. They show us what it means to love God and to love people.
In this love letter, God shows us how to love like He loves. And when we fall short, as we all do, He lets us know He will continue to love us and guide us.
We also find more examples of goodness the further we read into the Bible, such as traits worth seeking and developing, and the optimal ways to spend our time.
With the help of the Holy Spirit, we can have the fruit of the Spirit: "Love, joy, peace, patience, kindness, goodness, faithfulness, gentleness, self-control; against such things there is no law" (Galatians 5:22–23, ESV).
When we read the Bible in its entirety, we understand what it truly means to be good.
"Finally, brothers, whatever is true, whatever is honorable, whatever is just, whatever is pure, whatever is lovely, whatever is commendable, if there is any excellence, if there is anything worthy of praise, think about these things" (Philippians 4:8, ESV).
But knowing what is good and being good are totally different, as Paul points out:
"For I have the desire to do what is right, but not the ability to carry it out. For I do not do the good I want, but the evil I do not want is what I keep on doing" (Romans 7:18–19, ESV).
So, what is the evil that creeps in to keep us from doing good?
Evil is the opposing force to God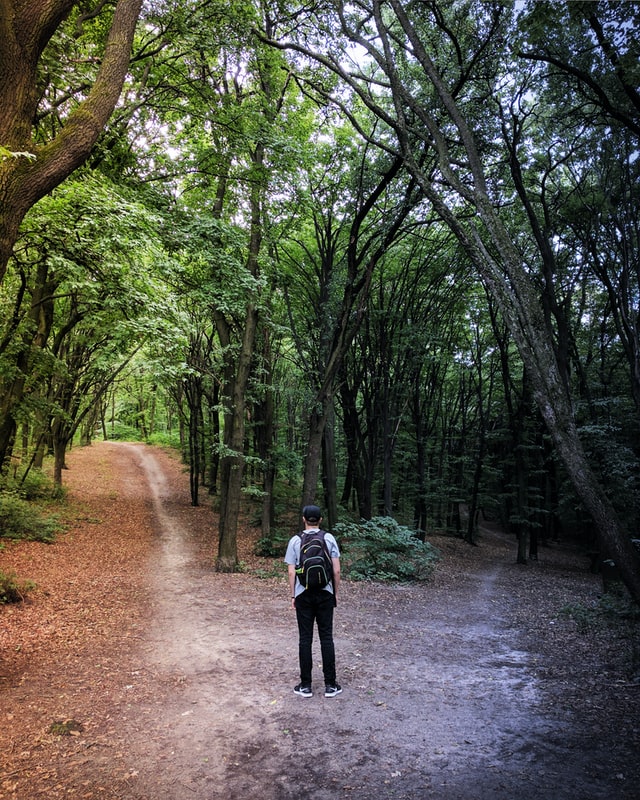 Evil is the absence of good because it's rooted in selfishness. The absence of good means the absence of God, so when people—and angels like Lucifer—choose to live separately from God, evil is the result.
God is the creator of the world. He made everything, including human beings, with the ability to love.
But He did not create us pre-programmed. Instead, God gave us the intelligence and mental capacity to choose for ourselves who to love, and He works hard to preserve our freedom of choice. That is what makes our love real. When it is chosen.
When we have the ability to choose, God understands we could possibly choose another option, one that isn't Him and isn't good. We can choose to live a life of service, modeled after His love, or we can choose a life for ourselves—one that is self-focused and ultimately unfulfilling and destructive.
But before we choose, it's important to understand the full story.
Where did evil even come from?
Not from God, that's for sure.
"Let no one say when he is tempted, 'I am being tempted by God,' for God cannot be tempted with evil, and He Himself tempts no one. But each person is tempted when he is lured and enticed by his own desire. Then desire when it has conceived gives birth to sin, and sin when it is fully grown brings forth death" (James 1:13–15, ESV).
How evil started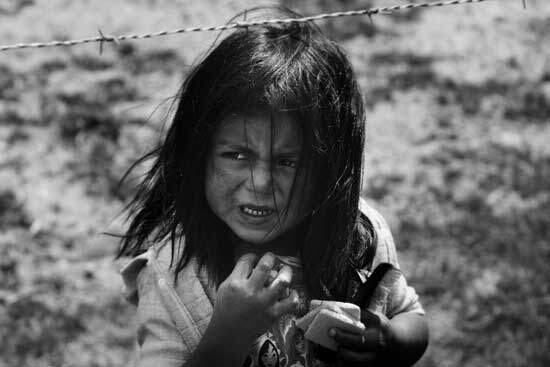 Lucifer, an angel in heaven, became jealous of God. Though Lucifer seemingly had it all as a beautiful and powerful angel, he wanted more.
He didn't want to worship God.
He wanted to be God.
He was living a selfish, self-centered life.
He turned his back on God and a perfect life in heaven. He stirred up trouble among the angels by planting seeds of doubt in their minds. Instead of respecting God's authority, they questioned it.
And that began the rebellion against God and His angels.
No longer fit to remain in heaven with God, Lucifer and the one-third of angels he'd corrupted were cast down to Earth.
It was then that Lucifer became known as Satan, the devil and "ruler" of the earth. He began his work to deceive and cause God's creations to doubt Him.
And that deceptive work continues today.
Satan's constant interference with God's perfect creation is what creates the struggle we experience daily.
And that struggle is known to Adventists as the Great Controversy: the war that began in heaven that continues in our world through the ages.
The consequences of evil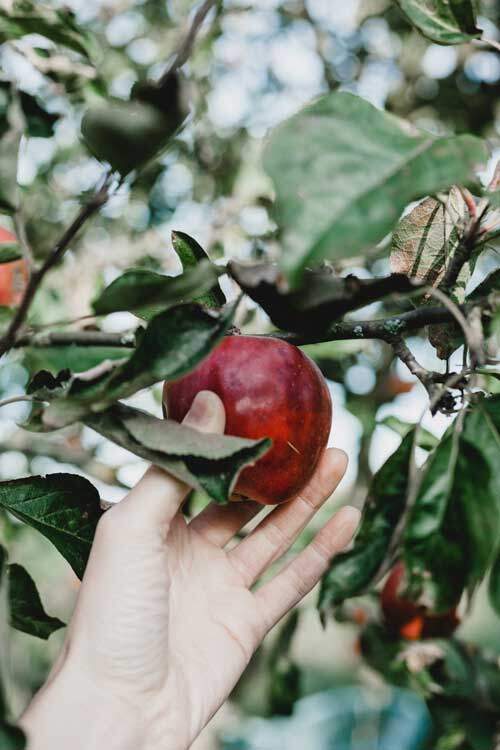 With Satan sent to Earth, he became obsessed with opposing God in every way possible. He set out to corrupt God's creations.
He entered the perfect Garden of Eden where Adam and Eve—the first humans—lived.
God created the Garden of Eden to be Adam and Eve's forever home. It provided them with everything they would need to survive: pure water, plants to eat, animals to care for, and most importantly, God's presence.
All this came with structure. You could even say "rules."
But these rules weren't put in place to restrict. God put these in place to protect Adam and Eve from making choices against good.
Access to the whole Garden was given to them with one exception: "the tree of the knowledge of good and evil" (Genesis 2:17, ESV). God asked them not to eat from it. And if they did, they would die.
But Satan got involved and spoke lies to Eve:
"You will not surely die. For God knows that when you eat of it your eyes will be opened, and you will be like God, knowing good and evil" (Genesis 3:4–5, ESV).
The lie is this: that she would not die.
But he masked it with the truth: that she would know both good and evil. And that truth was coupled with the statement that she would "be like God," which was appealing.
Remember Satan is the master of lies and deception. He knows what he's doing.
Adam and Eve's eyes would indeed be opened—but not to anything they would actually want to see or experience.
Eve and her husband Adam ate the forbidden fruit (Genesis 3:6). And that is when they understood the evil they didn't know before.
Up until then, all they'd known was good. So, why would they choose anything other than that?
But through Satan's temptation, Adam and Eve came to know the flip side: evil.
"Then the Lord God said, 'Behold, the man has become like one of us in knowing good and evil'" (Genesis 3:22, NKJV).
No, Adam and Eve didn't die right then, but they opened the door for death to enter the world, which ultimately led to their own.
Because of Adam and Eve's choice against God, they had to suffer the consequences of the sin and evil that now surrounded them:
They were cast out of the Garden.
God's presence was withdrawn.
Eve (women) would have pains in childbirth.
Adam (men) would experience significant wear and tear from their life's work.
Relationships would be strained and take much effort, with selfishness now in the mix to battle against (Genesis 3:16).
Those consequences—and more—are the ones we continue to struggle with. But our struggles will not be in vain because God has a plan.
Jesus—the solution to evil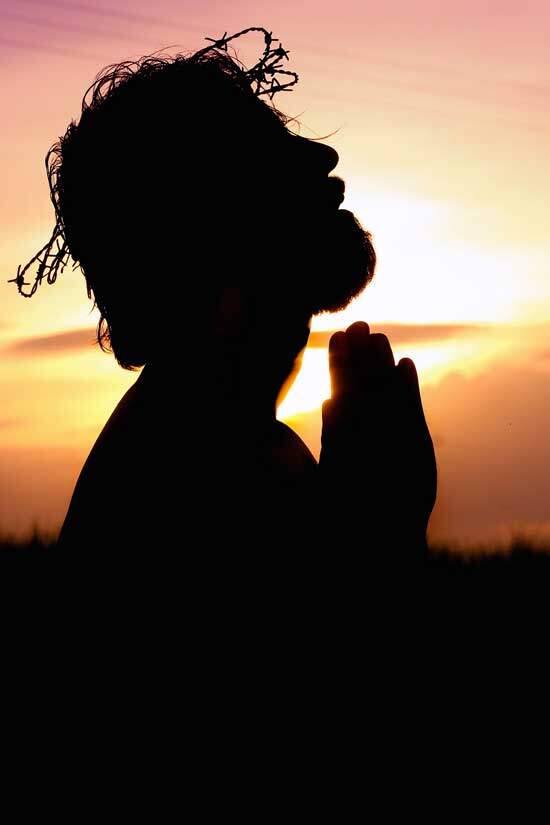 Jesus, God's Son, demonstrated the ultimate love when He died in our place. He took our sinful fate upon Himself.
God knew there were two options, one where we would choose Him and one where we would choose ourselves. And once we'd chosen against God once, it allowed corruption to be constantly with us. Not only when approaching the Tree of Knowledge of Good and Evil.
God knew this was entirely possible. Yet for real love to live, this other option had to be presented. Or Satan could point at God and declare that He was unfair, giving humanity no choice but Him.
So even though humanity fell into a world where both good and evil are in constant conflict, He still created a plan to save us from ourselves and bring us back to Him—if that's what we wanted.
He knew sin leads to death, and God also knew we humans could never save ourselves. So, He sent Jesus to die in our place, taking on the ultimate consequences of sin—death (Romans 6:23).
"For God so loved the world, that He gave His only Son, that whoever believes in Him should not perish but have eternal life" (John 3:16, ESV).
Jesus' role helps give us a clearer idea of the choice we're making. Through Jesus' sacrifice, He shows us what love is really like. The struggle between love and self, good and evil, is demonstrated through His death.
"No one has greater love than this: to lay down his life for his friends" (John 15:13, CSB).
It also helps us recognize that because of humanity's choice long ago in Eden, we are not capable of complete love or goodness without God's help.
"For there is no distinction: for all have sinned and fall short of the glory of God, and are justified by his grace as a gift, through the redemption that is in Christ Jesus" (Romans 3:22–24, ESV).
Jesus came to Earth to live as a human. He gave up everything that made Him divine, though He was determined to stay prayerfully connected with His Father God.
He was born, lived a life of difficulty and poverty, and died. Yet, He was resurrected. And it's through His resurrection that we, too, can live again.
Because He was the only human to live on Earth and not sin, He's the only one who could take on our sins, die in our place, and live again.
"You know that [Jesus] appeared in order to take away sins, and in Him there is no sin" (1 John 3:5, ESV).
Jesus' sacrifice was God's gift to us. By accepting His gift, our sins are covered. We no longer need to die.
"For there is one God, and there is one mediator between God and men, the man Christ Jesus, who gave Himself as a ransom for all, which is the testimony given at the proper time" (1 Timothy 2:5–6, ESV).
This is the hope Christians have— we aren't left to struggle on our own.
Just knowing God has a plan is reassuring. We are part of something big. It makes life worth living because of the hope of blissful, eternal life He promises us:
"For I know the plans I have for you, declares the Lord, plans for welfare and not for evil, to give you a future and a hope" (Jeremiah 29:11, ESV).
And this is His plan, that we go live with Him:
"In my Father's house are many rooms. If it were not so, would I have told you that I go to prepare a place for you? And if I go and prepare a place for you, I will come again and will take you to Myself, that where I am you may be also" (John 14:2–3, ESV).
There will be an end to evil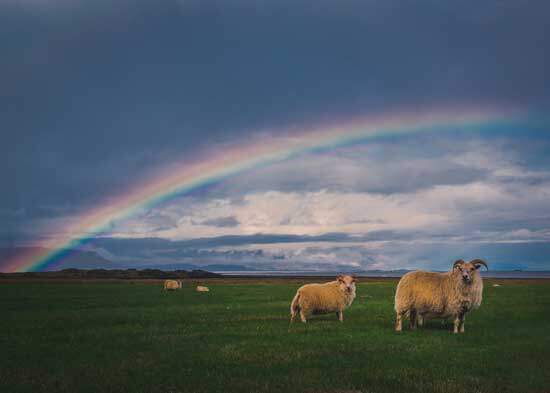 We are living this life because we as humanity chose to see for ourselves what good and evil looked like. Now we face choices between them every day.
But we won't have to struggle with this forever. There will be a point when evil's whole face is fully revealed. Those of us who follow Jesus will be saved, and knowing what we know about what happened on this earth, we will never, never turn toward evil again.
What's more, the devil's time will be up. And he will be destroyed (Revelation 20:7–10).
Then humanity, in their own free will, can choose to love Christ and live with him in perfect, harmonious eternity (Revelation 21:4).
Things to Remember
God did not create evil. Evil originated in Lucifer's selfish heart (John 8:44).
Sin, or evil, is breaking God's Law (1 John 3:4; Exodus 20:1–17).
God loves the world and doesn't want anyone to die (John 3:16).
The only way to get rid of sin and evil from our lives is to believe in Jesus and ask Him to clean us up (Isaiah 1:16–19).
If we confess our sins, God will forgive us and take away all the evil from our lives (1 John 1:9).
If we love Jesus and decide to obey Him, He can and will keep us from falling into evil and sin again (John 14:15; Jude 1:24).
Evil will be destroyed in the end, and it will never, ever come again (Nahum 1:9).
Questions about Adventists? Ask here!
Find answers to your questions about Seventh-day Adventists
No Results Found
The page you requested could not be found. Try refining your search, or use the navigation above to locate the post.
Didn't find your answer? Ask us!
We understand your concern of having questions but not knowing who to ask—we've felt it ourselves. When you're ready to learn more about Adventists, send us a question! We know a thing or two about Adventists.
hbspt.forms.create({ region: "na1", portalId: "4189584", formId: "2c5cc200-f48b-4b98-85e0-5ee58283d9ff" });