12 Practical Ways to Overcome Worry and Fear
Though worry and fear are mental states, there's so much we can do in terms of daily habits to deal with it. Habits that influence our mental state.
This post will walk you through 12 habits that will help you avoid or manage worry. These are simple habits that you can easily add into your daily routines.
The 12 simple and practical ways to beat worry and fear are:
Now, let's look at how you can apply each of this to your daily life!
1. Turn worrisome thoughts into prayers
While our aim is to get to where we don't get worried easily, we know that there will be moments in the journey when worry will kick in.
Maybe a child gets sick. Or you get stuck in traffic on your way to an important appointment.
Then you begin talking to yourself of all things that can go wrong.
But a good way to deal with it is to begin to talk to God about it.
Paul tells us not to "worry about anything, but in everything, through prayer and petition with thanksgiving, present your requests to God" (Philippians 4:6, CSB).
Just talk to Him about your fears and frustrations, and ask Him to help you.
God has thousands of ways to solve our problems. And even in seemingly impossible situations, you may be surprised at how He will intervene for you in a snap. And even if it's not solved immediately, you will experience relief in trusting in His promise to care for you.
"And the peace of God, which surpasses all understanding, will guard your hearts and minds in Christ Jesus" (Philippians 4:7, CSB).
Then you can maintain calm, make better decisions, and navigate the situation better.
2. Find and establish a support group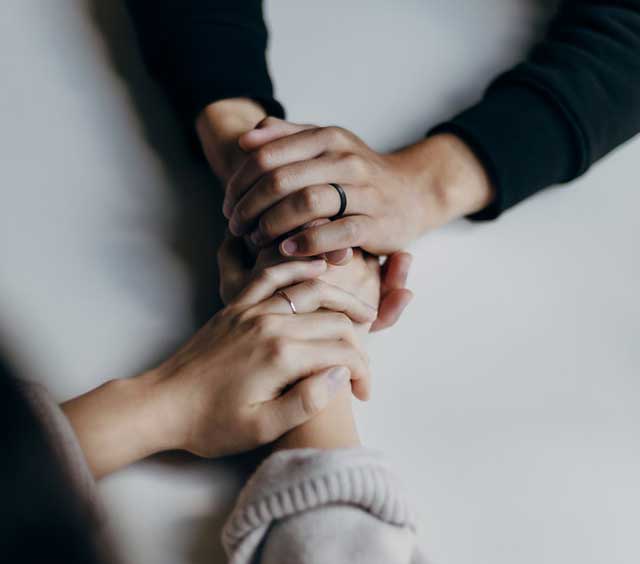 We humans are social beings.
And having someone to talk to and pray with can go a long way in helping us deal with worry and fear.
You can talk them over with a friend you trust. Or a family member—someone who will listen without being distracted, and without judging or criticizing you.
When your worries start spiraling, talking about them can make them seem far less threatening.
It doesn't mean you have to talk to a lot of people. In most cases, just a few, helpful friends will prove sufficient.
Even Jesus needed His friends to stay and pray with Him in His most difficult moments (Mark 14:32-42).
You can also seek professional talking therapy to help you handle your fears. Like counselling or Cognitive Behavioral Therapy (CBT).
But it is also very important to know who not to talk to in those moments.
Like if you have a friend who is also a worrier, it's better not to share with them, lest you give them something to worry about too.
Also, it is best not to talk too much about the worrying situation because expression deepens impression.
So, just talk about it, try to find a rational solution, then divert your attention or conversation to working out the solution.
3. Keep a journal
Journaling is a great way to process a situation and think through possible solutions.
Writing out our thoughts every time we start worrying can be so helpful. Because it tends to draw out the most creative parts of us in dealing with various scenarios.
We can also review our entries after certain periods and take note of trends or situations that make us anxious.
Then we can purposely avoid them, or find a healthy way to deal with them if they're a necessary part of our lives.
An attitude of gratitude is also one way to fight worry. So, keeping a gratitude journal gives a real boost in staying positive and hopeful.
Try to take time at the end of the day to write down things which happened on that day which you are grateful for. Or answered prayers. Or people who just made your day.
Or you can do it in the morning to set the tone for the day. Look back to the previous day and see how God took care of you. And you can list all the things you are thankful for.
Doing this regularly helps keep your mind in a happy and trusting tone.
4. Exercise
Exercise is an effective, natural anti-anxiety treatment.
When we get up and moving, our bodies releases endorphins which benefits your mind and body by:
Relieving tension and stress
Boosting energy
Enhancing your sense of well-being
And since exercise requires concentration, it takes your mind off your fear and anxiety.
5. Eat a healthy, balanced diet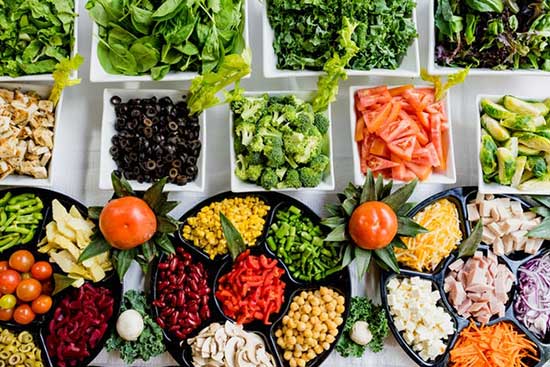 A healthy diet is vital for both physical and mental health. Meaning, our thought patterns can be influenced by what we eat.
To beat worry and fear, eat lots of:
Nuts
Whole grains
Fruits
Vegetables
And try to avoid:
Too much sugar (since fluctuating blood sugar levels can lead to anxiety).
Too much tea and coffee (since caffeine can increase anxiety levels).
6. Try deep breathing
When worried, you often become anxious and breathe faster, which usually leads to more anxiety.
But if you take deep breaths, it helps to soothe your nerves, calm your mind, and quiet negative thoughts.
7. Listen to soothing music
Good, calm music is always beneficial.
And you can use music to stay focused on God's promises by listening to Scripture songs. Here is a good playlist that has some of the promises we've gone over in this post.
8. Muscle relaxation techniques
By alternately tensing and releasing different muscle groups in your body, you release muscle tension in your body.
This can help you break the endless loop of worrying by focusing your mind on your body instead of your thoughts.
And as your body relaxes, your mind always tends to follow suit.
Massages are a common way to achieve this relaxation.
9. Go out in nature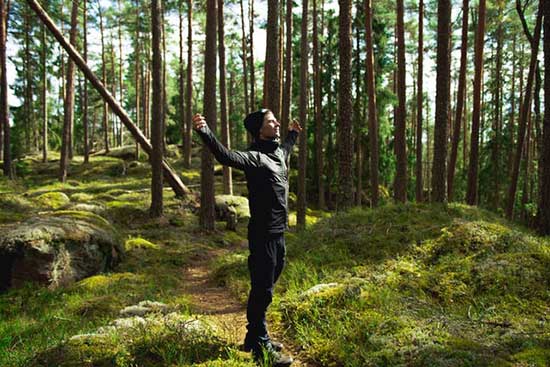 Natural beauty found outside in parks, backyards, or wherever something green is growing is calming to most people.
It reduces stress levels and relaxes the mood.
Also, this lets you see the bright and beautiful aspects in the world around you, which brightens your outlook.
And the physical activity involved, like walking or jogging outdoors, diverts the thoughts from worrying to the exercise.
So, being outside is an excellent distraction from a cycle of worry and fear.
10. Avoid stressful work situations
Our workplaces can be tremendous sources of worry and fear.
Especially if you don't have a stable job or have strained work relations. Or if you are working a job that you don't really love.
It gets stressful when you have to deal with not knowing if you will have a job tomorrow or not. That leads to worrying how you will be able to provide for your family. Or needing to think of ways to navigate problematic relationships at work.
But having a secure job that you enjoy gives a sense of fulfilment. You wake up each morning eager to get to work and be productive. And positive work environments provide support in difficult situations.
Also, just getting engrossed in fulfilling your duties keeps you from being idle and distracts you from being lost in worries.
It's sad that not enough people get to enjoy such working conditions, and they are not easy to come by.
But if you are trying to get over worry and anxiety, this will be very beneficial for your journey.
And the good news is that God knows you need a good work environment.
So pray about it, and ask God to lead you to such an opportunity if you don't have one.
Talk to friends in your network, and who knows? God may use one of them to tell you of an opportunity that might be just right for you.
11. Plan ahead to avoid last minute stress
In many cases, proper planning removes a large percentage of things we worry about—especially those we can influence or which are in our power to solve.
For situations that we already have, we can:
Evaluate the situation
Come up with concrete steps for dealing with it
Then put the plan into action
For example, if you are worried about a big exam coming up, you can look at how much you need to study, plan the time you have until the exam time, then study.
The best way to be ready for an exam at the end of the school year is to be a faithful student every day in the school year.
And just doing what you need to do today is the best preparation for facing tomorrow's trials.
12. Reward yourself when you overcome worry
Rewarding yourself leads to production of Dopamine, a neurotransmitter that's released when your brain is expecting a reward.
It's often called the "feel good hormone."
And if you associate a certain activity with the pleasure of receiving a reward, even just the anticipation of this activity raises dopamine levels. And when you do the activity, the flood of dopamine acts to reinforce this "craving" and focus on satisfying it in the future.
So, it creates a cycle of motivation, reward, and reinforcement.
And if you can associate overcoming worry with a reward, you get a triple benefit. The benefits of:
Being motivated to deal with the worry
Enjoying the gift you reward yourself
Resolving to overcome the next time you start getting worried
A reward in this case could be as simple as getting yourself a book. Or treating yourself to your favorite healthy drink. Anything that you know will give you a healthy dopamine boost.
These habits, together with having positive mindsets have helped many to fight worry and fear. And most importantly, trusting in God's promise to help you overcome worry and fear, because as Paul says:
"It is God who is at work in you, both to desire and to work for His good pleasure" (Philippians 2:13, NASB).
Questions about Adventists? Ask here!
Find answers to your questions about Seventh-day Adventists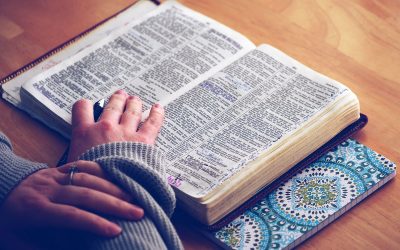 Bible Promises for a Worry Free LifeWith all the negativity and worrying we can get into in our thoughts, God has not left us without hope. In His Word, He's promised to help us enjoy a peaceful and fearless life. Whatever your concerns may be, He has promises just...
Didn't find your answer? Ask us!
We understand your concern of having questions but not knowing who to ask—we've felt it ourselves. When you're ready to learn more about Adventists, send us a question! We know a thing or two about Adventists.
hbspt.forms.create({ region: "na1", portalId: "4189584", formId: "2c5cc200-f48b-4b98-85e0-5ee58283d9ff" });