How do Adventists make movie and music choices?
Cinema has come a long way since the first clips of motion pictures came to light in 1878. As the decades rolled on, film and music producers have created rivers of movies and albums for the masses. Today, watching movies is still a favorite pastime for millions of people. But as with everything, guidelines and standards allow us to make choices when it comes to what we will watch, read or listen to. Parents look for ratings to ensure that a movie is safe for their children to watch. Restaurants are careful about the choice of music they play for their customers. Seventh-day Adventists also believe in carefully choosing what they watch or listen to.
Is music bad?
God gave us music for the purpose of worship and enjoyment.
King David was a talented musician who used his gifts for the glory of God. In fact, musicians in the Bible set music to psalms and used these during worship. In 1 Samuel, Saul called upon David to play the harp. This was because evil spirits were tormenting Saul. "And so it was, whenever the spirit from God was upon Saul, that David would take a harp and play it with his hand. Then Saul would become refreshed and well, and the distressing spirit would depart from him" (1 Samuel 16:23, NKJV).
God created us with the freedom to choose, and this includes in the area of music. Music in today's world serves a variety of purposes. Satan has exerted his evil influence on much of the world's music. Therefore, we should be discriminating when choosing music. God should be the focus. We can reference Philippians 4:8 for guidance:
"Finally brothers, whatever is true, whatever is honorable, whatever is just, whatever is pure, whatever is lovely, whatever is commendable—if there is any moral excellence and if there is any praise-dwell on these things." (CSB)
God created man with the ability and freedom to create art. Man has applied his talents to music and movies.  Of course, movies and television programs did not exist in Biblical times. One could argue that Satan's influence in these visual formats is stronger than in music. These formats are rampant with drugs, sexual immorality, and violence.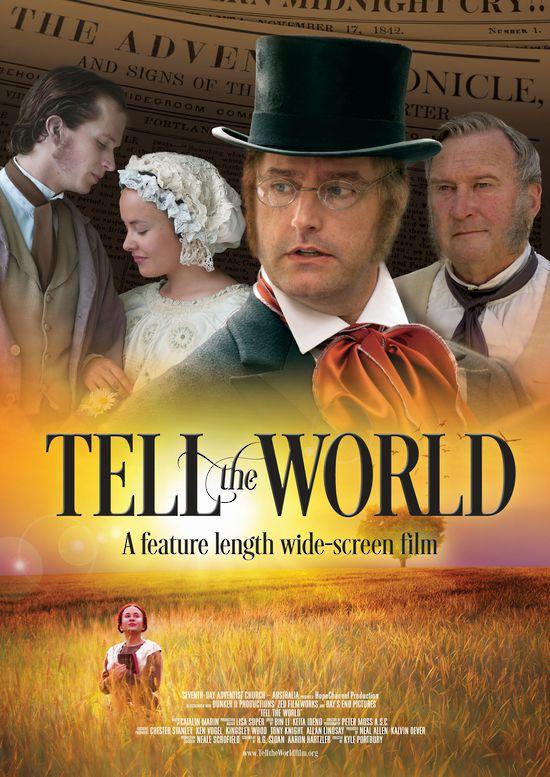 Many Adventists choose to avoid certain movies or television programs for this reason.
Do Adventists watch movies?
In recent years, Seventh-day Adventists have taken an active part in creating movies and television programs.
The feature, Tell the World, depicts the early days of the Adventist church. It shares the hopeful message that Jesus is coming soon. HOPE Channel, Amazing Facts, Voice of Prophecy and the Three Angels Broadcasting Network broadcast quality Christian programming across the world. Cosmic Conflict, produced by Amazing Facts, has helped thousands understand the Great Controversy.
In secular media, Holly wood presented Seventh-day Adventists in a more positive light with Hollywood films such as Hacksaw Ridge. While violent, the film highlights the observance of the Ten Commandments by Seventh-day Adventists in a positive way. The themes of faith and grace are also prevalent. Several American television programs have referenced Seventh-day Adventists, consistently remarking on their strong faith.
God is the Creator of all that is good, pure, and praise-worthy. Our entertainment choices should reflect this. As you develop a relationship with God, He will guide you and show you in these choices.
Questions about Adventists? Ask here!
Find answers to your questions about Seventh-day Adventists
What to Expect When You Go to an Adventist ChurchIf you're attending an Adventist church for the first time, you may wonder what it's really like. While each Adventist church is unique in its collective personality and local culture, Adventist church services are...
Didn't find your answer? Ask us!
We understand your concern of having questions but not knowing who to ask—we've felt it ourselves. When you're ready to learn more about Adventists, send us a question! We know a thing or two about Adventists.