How Can I Have a Better Marriage?
When my wife and I married in 1960, neither of us had any religion, other than self. For the first 10 years of my marriage, I think I had what the world calls a "normal marriage".  There were disagreements, fighting, and unhappiness. Each of us wanted our own way. Then, in 1969 we began attending church and we grew into Christianity from that point on. Things began to change.
58 years later, we have never loved each other more.  It just gets sweeter all the time. It has been 58 years, but it seems like only 10.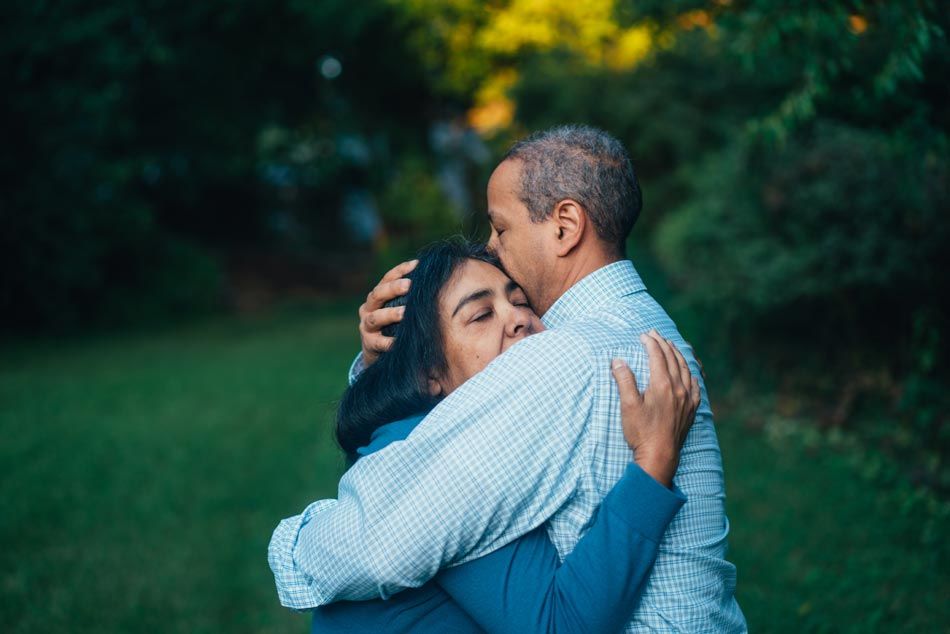 Many folks say, "You have to work at marriage." Rather than work, it's a pleasure for us.  I do what she desires and she desires what is best for me. That works both ways.
The Bible gives insight into how you can have a happy marriage.
Put the other person first.
This is especially true concerning your spouse. Follow the Golden rule, found in Matthew 7:12, "Therefore all things whatsoever ye would that men should do to you, do ye even so to them: for this is the law and the prophets."
We should not indulge intimate thoughts concerning others outside of the marriage.
We are to guard the avenues of the soul (Adventist Home pg. 402). In other words, avoid watching, saying, listening to, and even ingesting things that hinder you from being a loving and caring spouse.
I made a covenant with mine eyes; why then should I think upon a maid? (Job 31:1)
Ye have heard that it was said by them of old time, Thou shalt not commit adultery: But I say unto you, That whosoever looketh on a woman to lust after her hath committed adultery with her already in his heart (Matthew 5:27-28).
For all that is in the world, the lust of the flesh, and the lust of the eyes, and the pride of life is not of the Father, but is of the world (1 John 2:16).

Never go to sleep angry with one another.
Be ye angry, and sin not: let not the sun go down upon your wrath (Ephesians 4:26).
And be ye kind one to another, tenderhearted, forgiving one another, even as God for Christ's sake hath forgiven you (Ephesians 4:32).
Be a "big enough" person to admit your mistake and sincerely tell your spouse that you are sorry. Making up can be very pleasant!
Make Christ the center of the home.
Do nothing to grieve away Christ, the Holy Spirit, or the holy angels.
Except the LORD build the house, they labour in vain that build it (Psalms 127:1).
And the peace of God, which passeth all understanding, shall keep your hearts and minds through Christ Jesus (Philippians 4:7).
Praying together for each other solves many problems and prevents others.
A new commandment I give unto you, That ye love one another; as I have loved you, that ye also love one another (John 13:34).
Confess your faults one to another, and pray one for another, that ye may be healed. The effectual fervent prayer of a righteous man availeth much (James 5:16).
Jesus said to love your enemies – We certainly should be able to sincerely love our spouse.
Let no man put asunder.
God gave marriage to be a blessing. Sin in us has sometimes turned it into a curse. God's ideal plan is for a man and a woman to be married for life.
It is sin and selfishness that cause divorce.
Wherefore they are no more twain, but one flesh.  What therefore God hath joined together, let not man put asunder (Matthew 19:6).
For the woman which hath an husband is bound by the law to her husband so long as he liveth; but if the husband be dead, she is loosed from the law of her husband (Romans 7:2).
No one should be allowed into the couple's private lives.
We are counseled to keep this family circle closed to all others.  Telling others how bad the spouse has been or what the spouse did or did not do, is the business of no one else.  They are not to know of it.
Who can find a virtuous woman? for her price is far above rubies. The heart of her husband doth safely trust in her, so that he shall have no need of spoil. She will do him good and not evil all the days of her life (Proverbs 31:10-12).
Whoso findeth a wife findeth a good thing and obtaineth favour of the LORD (Proverbs 18:22).
Do not make jokes at the expense of your spouse. Be truthful and defend your spouse.
Be determined to measure up to God's standards – not the world's.
Charity is a word that means love. Agape is a Greek word for love.  It is the kind of love God has for all humanity. My personal definition of agape is, "Doing what is best for the other person."  Applying that definition to our spouse will ease or solve every problem.
Charity suffereth long, and is kind; charity envieth not; charity vaunteth not itself, is not puffed up, Doth not behave itself unseemly, seeketh not her own, is not easily provoked, thinketh no evil; Rejoiceth not in iniquity, but rejoiceth in the truth; Beareth all things, believeth all things, hopeth all things, endureth all things.  Charity never faileth (1 Corinthians 13:4-8).
Continual criticism or nagging make it difficult to love a person.
That is not how you won your spouse and it surely won't keep them. You married the person the way they were.  Do not try and change them now that you are married. It does not work well.
Husbands, love your wives, and be not bitter against them (Colossians 3:19).
It is better to dwell in the wilderness, than with a contentious and an angry woman [or man] (Proverbs 21:19).
A continual dropping in a very rainy day and a contentious woman [or man] are alike (Proverbs 27:15).
Temperance goes a long way toward making a happy marriage.
This includes temperance in every aspect of life.
Be kindly affectioned one to another with…love; in honour preferring one another (Romans 12:10).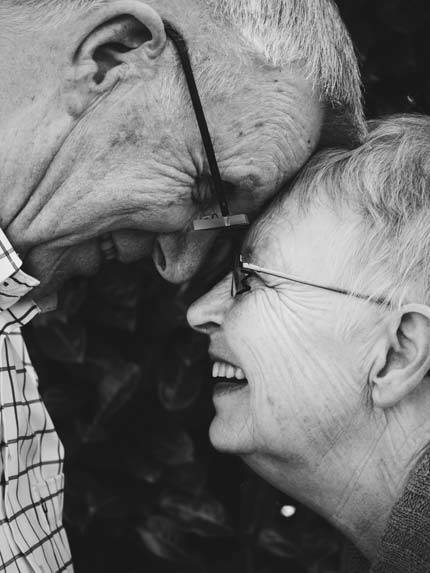 Speak kindly and softly to each other.
A soft answer turneth away wrath: but grievous words stir up anger (Proverbs 15:1).
Live joyfully with the wife whom thou lovest (Ecclesiastes 9:9).
When I was a child, I spake as a child, I understood as a child, I thought as a child: but when I became a man, I put away childish things (1 Corinthians 13:11).
Show yourself to be a man [or woman] in the highest spiritual sense.
In money matters, counsel with each other.
For my wife and I,  it isn't my money and your money.  We share together in one pot. I tell her, "If you want it, get it!"  She is more conservative than I am. She seldom buys needless things. She also takes better care of the money than I would.  She shops for sales after searching the paper for the best buys. I would not make all that fuss. Because of her thriftiness, we have managed to save a lot.  Even so, she is not stingy.
Follow His instructions.
In designing marriage, God knew best practices that would make for a happy marriage. If we follow His instructions, we can count on His blessings. A happy marriage is not a marriage free of trouble. Instead, it is a union where the partners can support each other through the tough times and draw closer to each other and God as a result. Try these admonitions. God knows what He is doing.
By: Roland Joles
Questions about Adventists? Ask here!
Find answers to your questions about Seventh-day Adventists
Didn't find your answer? Ask us!
We understand your concern of having questions but not knowing who to ask—we've felt it ourselves. When you're ready to learn more about Adventists, send us a question! We know a thing or two about Adventists.